Centre for Academic English Workshops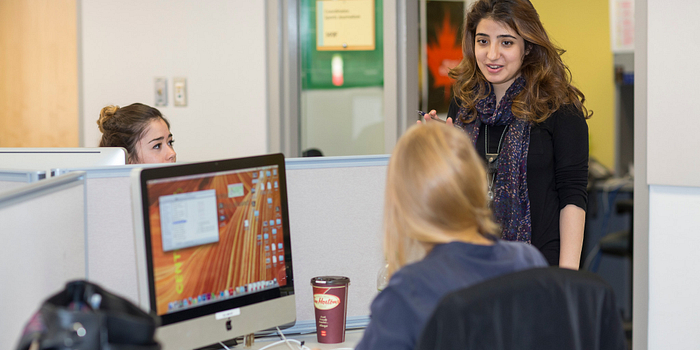 What is a workshop?
Workshops are small groups (between 2-7 people) where you can practice written and spoken communication skills. Workshops are facilitated by a Centre for Academic English (CAE) tutor.
Find out what workshops are available at your campus
Ashtonbee
Reading Circles
Let's Talk
Morningside
Progress
Let's Talk
Pronunciation
Presentation Skills
Reading Circle
Eglinton
Please Note: Workshops are subject to change and cancellation without notice. Please check WCOnline to ensure workshop is running. To book a workshop, log into myCentennial and click on the "Academic English" tab.