Medical office admin: three things you need to know to be super successful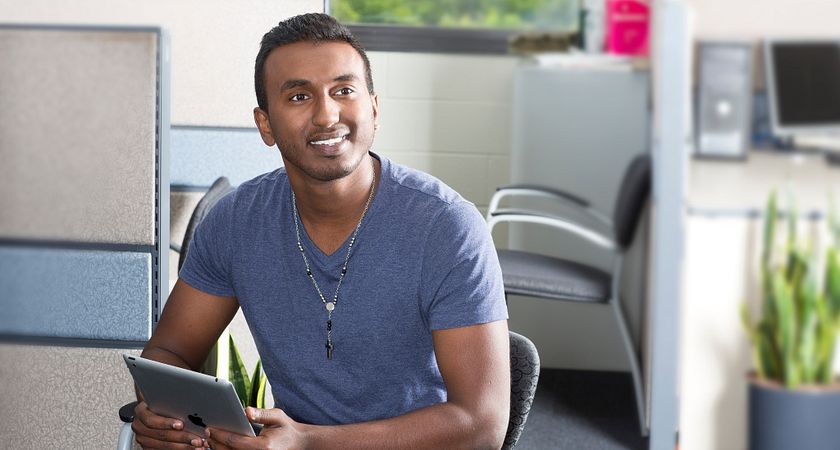 As front-line workers in the healthcare industry, medical office administrators are usually the first point of contact for most patients, whether in person, over the phone or otherwise. They're also the link between the people seeking medical treatment and the doctors treating them. This means the role involves one part marketer for the services offered at the clinic, one part translator of medical jargon, and one part magician for keeping hundreds of patient files organized and easily accessible. And while most medical office administration programs will give you a solid foundation to be able to perform the job well, there are a few things that can't be taught.
Doctor-admin relationship
Just like in most industries, you have to be able to work alongside a number of different people with varying personalities and working styles. But when it comes to working hand-in-hand with one or more doctors, you'll greatly benefit from taking the time to really understand of how each one prefers to do things. This includes learning quirks and idiosyncrasies, techniques and methods, and even their particular sense of humour. The better you know your bosses (the doctors), the stronger your professional relationship will be, which can build trust, increase learning and provide greater advancement opportunities.
Bedside manner
Interpersonal communication skills are critical in the healthcare industry. Because there are a number of people who are generally uncomfortable visiting a doctor, medical office admins need to be able to quickly establish rapport and a certain level of trust with patients from the time they walk in the door. To help, a popular model for healthcare teams is the Studer Group's Five Fundamentals of Communication (commonly referred to as "AIDET"). The acronym provides a guideline to help develop better patient interaction and communication, and stands for:
Acknowledge
Introduce
Duration
Explanation
Thank you
The great balancing act
Office administration medical courses will teach you specifically the tasks you might be required to do, however in a busy practice, it can sometimes boil down to "sink or swim" when they all happen at once. The ability to handle a switchboard, greet patients, pull medical charts, update and re-file medical charts, prepare insurance paperwork, and speak to the doctor with five screaming kids in the waiting room can be enough to drive anyone out the door. It takes a certain type of person to be able to present an outwardly calm while fluidly moving from one task to the next – and all with a smile on their face. And it's not impossible to do. While some people seem to have a natural ability at multi-tasking, it's a skill for others that can take some time to develop.
Centennial College's program in office administration medical in Toronto will give you the skills you need to do the job, but things like interpersonal relationships, bedside manner and the ability to handle competing tasks can't always be taught. Remember, with patience, practice and commitment, you're capable of more than you think.
By Ashley Breedon