Fashion Business and Management beginning this fall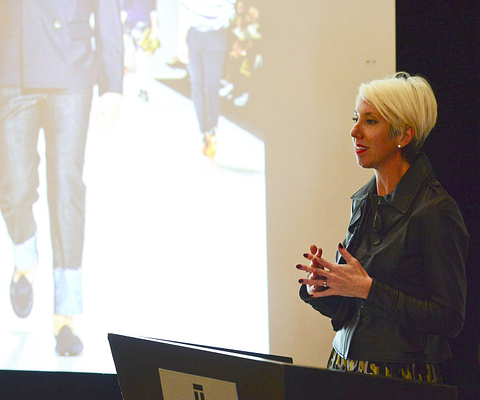 The School of Business will launch a new two-year diploma program in September 2015 with the goal of preparing students to work within the vast business that drives the fashion seen on runways and in retail shops. The fashion industry has been impacted by massive changes in the last few decades - corporate upheaval, global changes and technological innovation. And the change continues at a phenomenal pace.
Centennial's program will prepare students for a future in tomorrow's business of fashion. "We are extremely excited about this program and its potential to attract students," says Amy Morrell, academic chair. "It serves to diversify our offering and demonstrates currency and relevance."
Each semester will emphasize four underlying core elements that will set Centennial College's Fashion Business and Management apart from other schools – how fashion can be global, sustainable, ethical and how technology can help make it all happen.
Students will gain an understanding of fashion design and product development – from the ideation stage to sourcing materials and manufacturing. Studies will also focus on retail, marketing, finance, human resources and fashion as a culture.
Beside almost every successful designer is someone who helps steer the business side of things – Yves Saint Laurent had Pierre Bergé; Marc Jacobs has Robert Duffy. This program will help build those careers.
Click here for more on the Fashion Business & Management program advisory committee members.