How to land your first job in Toronto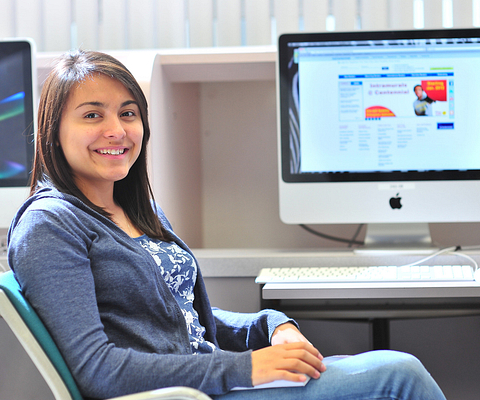 Getting that first job can be hard.  You've completed or are close to completing your formal college education and now you want to put it to good use.  This is the moment you have been waiting for. You need to make some money too and may need a job in order to stay in Toronto.  Lot's of pressure!
But you find it's not as easy as you had hoped.  You find yourself applying to hundreds of jobs online and realize you are up against thousands of other job hunters.  You become a little frustrated and lose some of that all important momentum. Times are tough.
But wait - don't give up!
There are some best practices you can use to improve your success and keep your attitude positive. 
See below:
1) Believe in yourself no matter what - you need to believe you have something to offer and can help a company.  Ask yourself what makes you special? Or what can you do that others may not be able to do as well?  What part of business do you have a passion for? Your not perfect but no one is. Stay strong.  It will show in your actions and how you carry yourself. You will need to show that confidence. It's all about attitude!  Whatever you do, don't act entitled as that turns companies off.
2) Create a great resume - create a brief 1 page or 2 page resume that summarizes point 1 above.  Start with skills and education.  Leverage international work experience to market your skills for similar jobs here.  Have someone else proof for spelling and grammar.  Re-position your perceived disadvantages into advantages. If you don't have Canadian experience then talk about how you are worldly and how that will make what you do here more valuable.  Sell on how your skills are transferable or highlight how you may have worked indirectly with North American staff while in your home country. 
3) Build a one page summary of what you offer - build a one page summary on PowerPoint that summarizes what you do.  Not a resume.  High level.  If you were a brand what would your slogan be? ie: Retail Expert or Accountant or Financial Analyst.  This is your headline.  Fill in what you do and what your top 5 skills are.  List the top 3-5 companies you may have worked for.  Use logos and sharp professional graphics with colour.  This is good for presentation at less formal coffee meetings or networking events, sort of like a business card.
4) Use Linkedin - if you don't have one already, get a Linkedin account and populate it.  Your headline should be the same as your 1 pager in point 3 above.  Then start networking with people you know and all people you meet.  Join groups for the industry you want to work in.  Post something interesting every week that may be helpful to others in the industry. 
5) Build a strong industry network - you need to build a network to get access to jobs that are not posted (80% of jobs aren't posted) and to get higher priority for existing posted jobs.  This means putting yourself out there and introducing yourself to people in your target industry.  Some people will reject you but some will give you time for a coffee meeting so you can introduce yourself.  Attend networking events. Posting valuable insights on Linkedin will get the attention of leaders in your industry. Use this attention to connect with them.
6) Create some point of view (POV) decks - take 1-2 topics or companies within your target industry and do some research and create a 5 slide PowerPoint on how you can help them grow sales or lower costs or use data or something that will benefit them.  Find out who the right person is in those firms and call them, email them and try and get 15 minutes to show them your findings.  You  may impress them which could lead to a contract or full-time position.
7) Start somewhere to get your foot in the door - take an entry level or contract job to get in the company.  Having a job makes it easier to get other jobs and also makes it easier for you to find the right job once you're in that specific company.  Don't worry about title or money as long as you are being paid.  In this economic time high paying jobs are hard to find and most people need to start at the very bottom and through hard work, smarts and perseverance climb into better jobs overtime.
Hopefully, these help you on your journey to land that first job.  Pace yourself and don't get discouraged.  Hard work will pay off eventually.
Good luck!
--Bruce Winder
Contract Professor, School of Business, Centennial College