Don't believe the naysayers: Accounting jobs are actually awesome!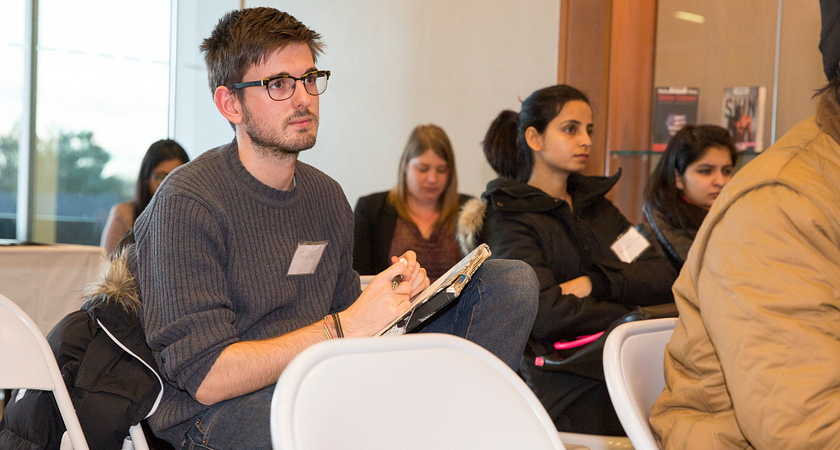 Accounting has a long history of being labelled a boring, dull and lackluster as a career choice. It's also unfairly branded as introverted, nerdy and anti-social field. But in my experience, anyone I've ever known to work in this area couldn't be any further from these stereotypes. In fact, many of them are at major organizations, like banks, accounting firms and law firms. They make good money, have job stability and enormous growth potential.
One big issue plaguing this career option is the fact that most people don't really understand what an accountant does, or can do. A common misunderstanding is that they just do taxes (and some of them do - especially at this time of the year). But that's not all you can do with an education in accounting. Check out these options!
Forensic Accounting – Fan of crime dramas, like Law & Order, Criminal Minds or CSI? Do you have the whole mystery figured out before the second commercial break? Without having to deal with DNA, toxicology and ballistics, forensic accounting is the next best thing. As the bloodhound of the financial world, these professionals are experts in accounting, auditing and investigation. They are extremely competent in combing through the details of a company's records to determine whether financial crimes have been committed, including securities fraud, embezzlement, money laundering, or other illegal activities. You may find yourself providing litigation support, quantifying damages, or even be called upon to act as an expert witness in court. If this sounds exciting, the Centennial College Accounting program offers the opportunity to continue your studies at one of 20 university affiliates. After graduating with a degree, you'll be ready to become a Certified Fraud Examiner (CFE). This specialized designation from the Association of Certified Fraud Examiners is recognized worldwide.
Corporate Finance – A big part of accounting includes planning and strategy. Corporate finance is concerned with managing an organization's assets and liabilities in order to maximize shareholder value. Some of the work you might do will have lasting effects on a business, including advising on mergers and acquisitions, preparing proposal and tender documentation and making capital investment decisions. You might find yourself working in-house at one specific organization, or in the realm of public practice, where you'll be able to work with a variety of clients in different sectors. You'll need to be able to work alongside and maintain relationships with banks, investment bankers, lawyers and other finance professionals. And if you're looking to climb to the top of the corporate ladder, enhance your prospects by pursuing your Chartered Professional Accountant (CPA) designation. According to CPA Canada, "a CPA background and experience is highly respected and many CEOs and presidents come up from the accounting and finance department."
Charitable/Non-Profit Accounting – If you're passionate about giving back to your community and want to help make the world a better place, why not make a career out of it by working as an accountant in the not-for-profit sector? These types of organizations are social-purpose businesses, and include church groups, arts clubs, amateur sports teams, social services and more. With the ultimate goal of serving the needs of society, they rely on fundraising, donations, membership fees, grants and other contributions in order to continue their mission. Qualified accounting professionals help manage these funds by ensuring donations are recorded and allocated appropriately, developing sound financial plans and continually keeping abreast the latest regulatory and reporting policies. Although salaries aren't typically as high as their for-profit counterparts, United Way's director of community investment, Janice Chu says "what trumps that is simply your passion; your mission to serve and your desire to make the society a better place."
By Ashley Breedon