Taking control of your student debt-load: Finance advice from the pros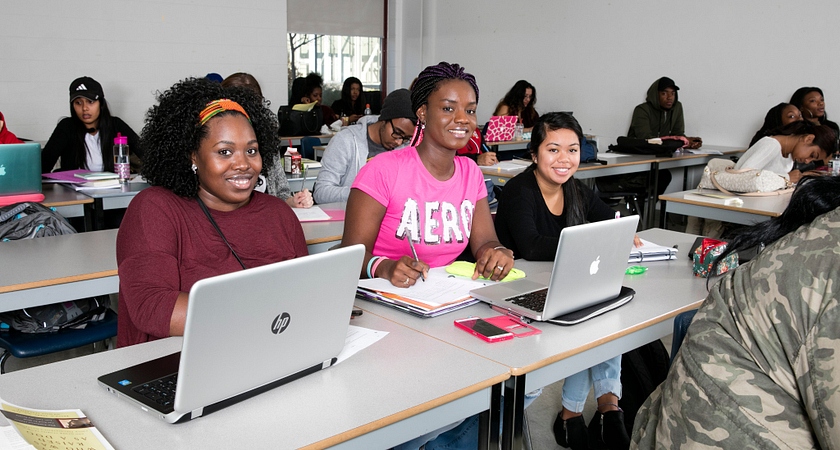 Debt: it's a four-letter word that everyone cringes at. No one wants to owe money, but there's often no way to achieve certain milestones without going into a little debt. This couldn't be truer for students pursuing post-secondary education, where the provincial debt average for new grads is estimated to be about $28,000 (Canadian Federation of Students). Managing money (and debt) is a big responsibility, and unfortunately too many of us are unfamiliar with even the basics of a simple budget.
While it's always recommended to seek advice from a professional in financial services in Toronto, such as a personal banking officer or financial analyst, we've compiled some key pieces of advice to help get you on track (and stay there!)
Take budgeting seriously – Creating a budget isn't just a one-time task. It needs to be watched and managed meticulously or you might find yourself with that sinking feeling. By creating and actually following a budget, you'll be able to see exactly where your money goes and therefore make better decisions on where you're spending (i.e. wants vs needs). Laurie Campbell, CEO of Credit Canada Debt Solutions likens a budget to a college meal plan: "You don't go pig out on the meal plan ... in the first four, five months and then have nothing to eat for the next three months." There are a number of online resources to help you with creating a monthly budget, but the most vital component is your own diligence in sticking to the plan.
Go after those scholarships and bursaries! – More than $15 million in scholarship and bursary money goes unclaimed every year. Just recently, Centennial hosted Student Awards Night in which 399 scholarships were awarded. Personal finance expert Krystal Yee says "scholarships, bursaries, and grants are a great alternative to taking out student loans. Even if you only receive a few hundred dollars, not only will it help you pay for some of your education, but it also looks great to future employers when you have that on your resume. It shows that you know how to take initiative and stand out from the crowd." At Centennial College, your first step to receiving a scholarship or bursary is by completing the Scholarships and Bursaries Questionnaire.
Get a part-time job – There's almost no reason you can't work a part-time job to cover your expenses (at least some of them) while in school full-time. Of course in a perfect world you could focus solely on your studies, but the reality of how much debt students are typically carrying after graduation should be enough to convince you it's a smart move to pick up a side gig. Learning from her own situation, personal finance blogger Honey Smith says "perhaps the biggest reason to work your way through school is that tuition has been rising faster than inflation for decades and every dollar that you earn saves you from student loan debt — some of it, anyway."
Stop comparing yourself to everyone else – It's easy to feel like you're missing out when your Instagram feed is filled with pictures of vacations, elaborate dinners and fancy new clothes. How could that girl in your class who works at the same fast-food joint as you be able to afford all of that? Truth is, she probably can't, and it's most likely putting her deeper into debt (or she's got really generous parents). You need to be able to stick to a budget and worry about your own money (no one else's). Save up for the things you really want and remind yourself what's really important in your life. You don't want to be caught still paying for those designer clothes or extravagant parties well into your adult life. As Warren Buffett says, "when the tide goes out, you can see who's swimming naked," so keep that in mind the next time you're contemplating using your credit card.
If you're already good at this sort of thing, then maybe a career working with money is something you might want to consider. Centennial's Financial Services program will help you get skills you need to capitalize in this industry. You might find yourself managing funds in foreign exchange services, investments, insurance and more. Who knows – you just might be the next big money maven!
By Ashley Breedon