Three ways a co-op program can help your business career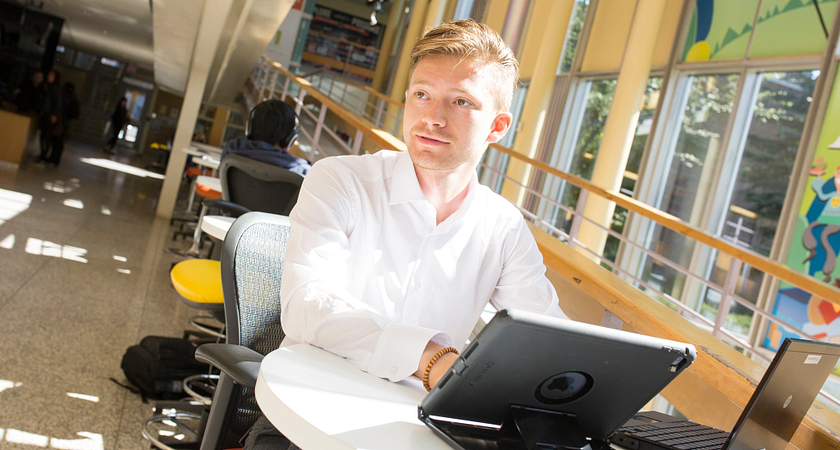 Centennial College aims to help its students cut the job search out. Many of our programs and courses aim to get students directly involved with employers, with one method being through our co-op programs, which give you real-work world experience as you learn. When you apply for a program with a co-op component, you're taking part in a program that includes full-time work for four months, with you working a position related to your field of study, as a paid employee. Centennial's Business Administration - Supply Chain and Operations Management (Optional Co-op) program is one such opportunity. It teaches you the skills needed to run a business in service or goods manufacturing industries, balancing theory and hands-on learning. It then augments that experience with a co-op component, sending you out in the field. Here's why a co-op position is so important for developing your career
1. Put classroom learning into practice
Centennial College's education is about acquiring practical skills through getting you out of the classroom and into the field. The idea is to get you practicing your job in a safe space, letting you learn from your mistakes before entering the field. Co-op programs take this idea one step further: You practice your job in the type of business you'll eventually be working in. It's still an environment where you're expected to learn, and is as close to your eventual job as you can get.
2. Provide valuable contacts for future careers
A key component to success in the business world is networking, and being embedded within a company on a co-op is a good way to get to know business professionals who can connect you with a job. Indeed, your co-op my hire you when it's all over. Even if they don't, your new industry contacts will provide you with new links in your professional network.
3. Learn how the job market works
When applying for a co-op position, you still need to proceed as though it were a normal job, complete with a resumé and interviews. We'll set it up, but it's up to you to land the position. Finding a position, making a resumé, applying and interviewing are all valuable skills that you'll need to use in the job market, and this will give you experience in that area, under the supervision of your business instructors.
By Anthony Geremia