Take the lead with Business Administration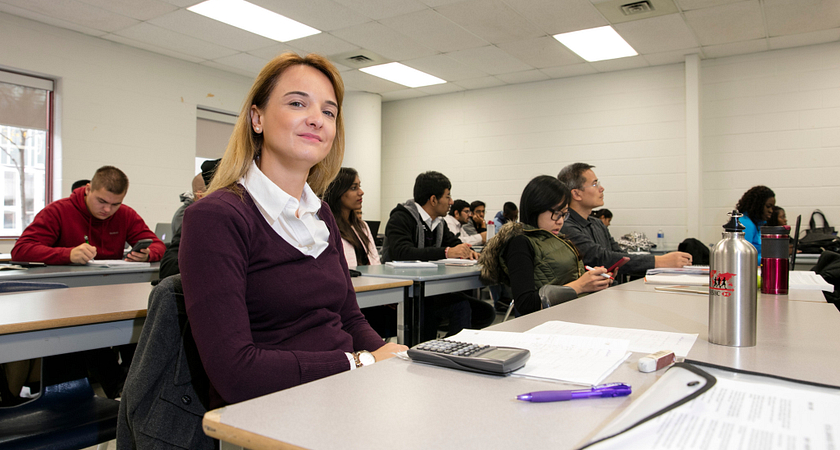 Learning can happen no matter where you are in life, and Centennial College's programs can help you move forward in your career, wherever you are in that career. If you're in the business world, and want to become the one in charge, then Centennial's Business Administration program is for you. It'll give you the knowledge and skills to become a front-line manager. It's an established business program at Centennial College, but it's now available on a part-time basis. So, if you're working in the business world, and want to enhance your skills without having to exit the industry, now's the time to take part.
Learn the elements of business success
The Business Administration program handles every aspect of running a business. Some of the things you will learn about include money and economics, leadership, law, communication, strategy and planning, and globalization. We'll help you identify and develop your leadership potential, manage projects and make smart, strategic business decisions. For the in-class portions of the program, you'll do this learning through practical assignments that simulate real business situations, letting you pick up real experience as you're learning.
Learning on your own schedule
Several of the courses in Business Administration are currently available in an in-class or online format, meaning you can pick the form of learning that suits you best. And if you're taking the program in class, you have the option of part-time learning, which takes less time in a week, letting you keep your job. If you're worried about giving up your place on the corporate ladder for the sake of going back to school, worry no further. Education is everyone's right, and the school respect the business professional who wants to enhance their business skills, and become a leader in their field.
By Anthony Geremia