Enhance your career and become a Project Manager with Centennial College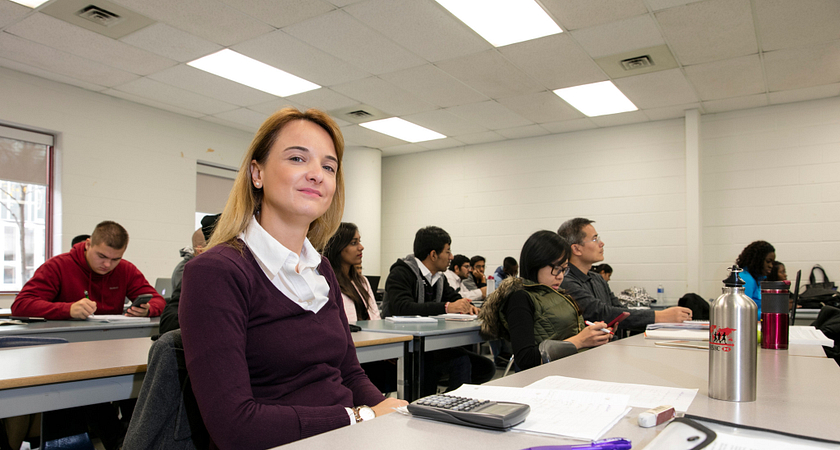 Continuing education is a career enhancer, a way to help you climb the ladder at work. It can be used to upgrade your skills and advance yourself professionally. Even if you've found a job and are secure in it, picking up new skills will always benefit you. Centennial College can provide that learning with our postgraduate programs, including Project Management.
Taught at the Centennial College School of Business, Project Management is a graduate certificate program for students that have already completed their post-secondary education in any discipline, and are now looking for an extra boost. It doesn't matter what program you hail from, be it Advertising, New Media, or anything else. If you want to increase your employability, the program can help you. Every major company needs project leaders, so becoming one will help you climb the corporate ladder. If you have good communication and listening skills, the ability to motivate people, and organizational skills, the program is for you.
We don't just teach you the skills at Centennial College. We provide you with a globally recognized certification in Project Management. Did you know there's a Project Management Institute? It is, in their own words, "the world's leading not-for-profit professional membership association for the project, program and portfolio management profession." Centennial College's Project Management program has been fully licensed by it, and the program fits the standards outlined by the "Guide to the Project Management Body of Knowledge", (PMBOK® Guide).
While you're learning project management skills, you'll have the opportunity with industry professionals from all disciplines both in school, and with your full-time 12-week field placement, where you'll gain real-world project management experience. At the end of it all, you'll be able to confidently write your PMP® certification exam, making you a fully licensed and highly employable project management professional.
PMBOK and PMP are registered marks of the Project Management Institute, Inc.
By Anthony Geremia