Suits of Bay Street: An insider's scoop on what it's like to work at a large law firm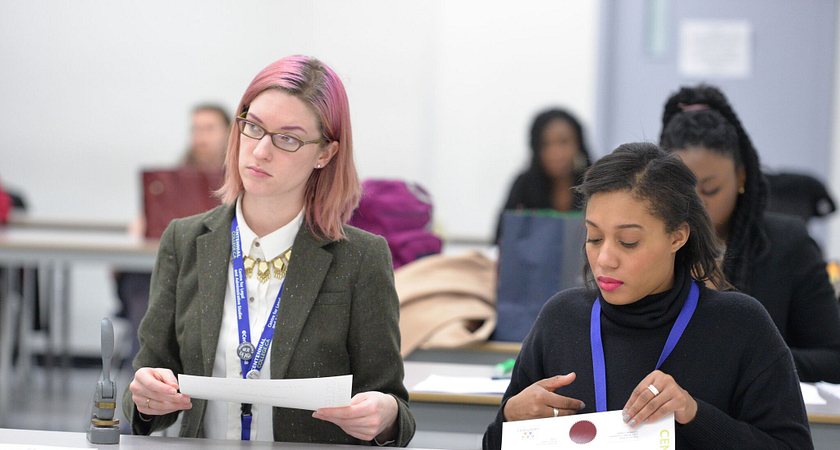 I remember the day I got the call. I had just gotten back from the most nerve-wracking interview of my life and now a big Bay Street law firm in Toronto was offering me a position as a legal assistant. Until that moment, I had only dreamed about working downtown, let alone at a prestigious firm in the heart of the financial district. I had been making minimum wage and was working multiple jobs to pay my bills, so this was a huge deal. It was my first real job, and seemed to signify the proverbial leap into adulthood. I couldn't wait to finally get my legal career started.
But what's life in a big law firm really like?
Whether you took a college business program to become a law clerk or legal assistant, your job is to support a lawyer's practice. And no matter what legal program you took in school, it's almost guaranteed you'll be starting out as a legal assistant, so let's run through what this busy role looks like.Your first week or two will involve some intense training on the procedures of the firm. You'll learn how each of the departments work, such as the mail room, copy centre and accounting, and how to use a variety of customized software programs (because even Microsoft Word will be different).
When you finally complete your initial training, you'll be ready to hit the ground running. While some people get lucky and are placed with a lawyer right off the bat, it's more likely you'll be added to the float team. As a floater, your job is to fill in where help is needed. This might mean covering another assistant's vacation/leave, or temporarily sitting in for an illness or other short-term absence. Although the desk you work might change daily, it's not at all a bad thing. It can actually be highly beneficial, as you'll get to know people and processes very quickly, you'll get to work with lawyers at varying stages in their careers, and you'll be able to experience any one of the firm's practice groups (i.e. securities, labour, intellectual property, tax, etc.). This knowledge can be really helpful when you're looking for a permanent desk to settle into.
For my first assignment, I was sent to shadow another assistant in the corporate-commercial real estate group. She had recently accepted a new job and was leaving the firm, so they wanted to ensure there would be someone there to continue to help the lawyer until they found a permanent replacement. The spot was part of a two-on-three share group, which meant there would be two assistants supporting three lawyers. Each assistant in the share was assigned a "main" lawyer, with work from the third (a junior lawyer) being distributed to whomever had capacity.
Within a week of shadowing, I had become comfortable with the team and was ready to fly solo. A typical work day involved formatting and revision of legal documents, transcription of lawyers' dictations, docket entry, preparation of client accounts/invoices, assembling closing books, maintaining client files and other general administrative duties. It's also highly valued if the professional relationship develops into something where the assistant is able to anticipate what's coming down the pipeline and becomes the lawyer's "right-hand." This means being on top of what's happening in each active file (so as to prepare necessary documentation in advance), helping the lawyer stay on track with meetings, court dates and appointments, screening their phones to unwanted calls, and sometimes staying after hours during busy periods.
It wasn't long after I began that the time came to apply for the spot permanently. I still had to go through the process of interviewing, but what I had learned while filling in as part of the float team was enormously valuable. I gained the knowledge I'd need to be able to work comfortably at any desk in the firm and gained an increased confidence in my own skills and abilities. In the end, I got the job and spent the next five years in the same position.
Big law firms can offer a number of different options for those wishing to pursue something in the legal world. Whether you're looking at becoming a legal researcher or law clerk in Toronto, you'll have the opportunity to be exposed to an environment like no other. So if you're a recent grad from the Centennial College Law Clerk program, looking to get into one of these coveted positions, my biggest piece of advice is to start out as a legal assistant. Take the time to really immerse yourself in the fast-paced world of law, learn the culture, processes, and nuances of the firm, and get ready to see your career take flight.
By Ashley Breedon