Four ways Centennial College prepares you for the global economy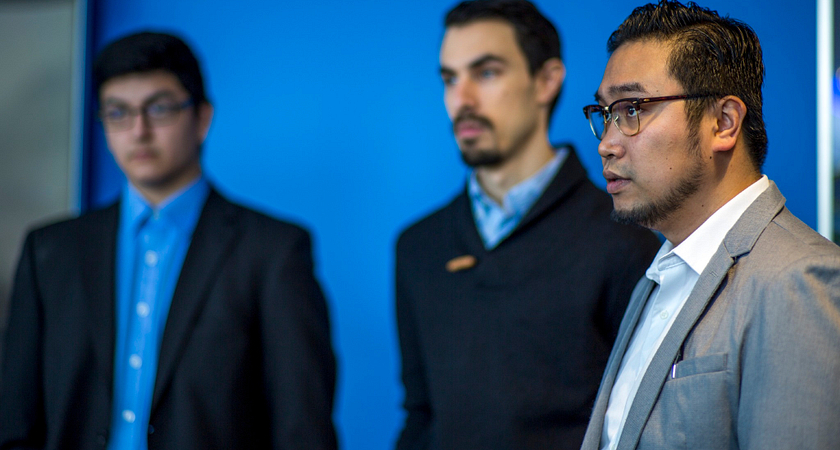 Any business that wants to grow and thrive in the modern world needs to know how to enter the market, and acquire a global perspective. Centennial College can teach you the skills, with our International Business Management program. It's a certificate program that'll give you essential knowledge in the areas of administration, specifically for international studies. Here's how it will prepare you for the global economy:
1. You don't have to start from scratch
This is a graduate certificate program, so it assumes you already know business basics, and have some post-secondary education in the business world. If you've already got the education or experience, you won't have to spend time re-learning what you already know, and you'll be surrounded by students who have a similar level of experience.
2. We take the learning deeper
With courses like "Global Business Strategy," "Developing an International Business Plan," and "Geopolitics of Trade and Development," we get in-depth and teach you the complex details of how business works.
3. The practical experience
You don't just learn in a classroom in this program. It ends with an experiential learning experience, where you'll be given an internship placement at an external organization. Aside from taking what you've learned and putting it into practice, internships are important in the business world for networking and establishing credentials, perfect for getting your career moving.
4. We're an international community.
Your global network of professionals actually begins easier than your internship. It's appropriate that an internationally-focused program happens in an diverse school. Centennial college is a unique school, with students from across the globe coming to get their world-class education. Outside of your education, you're already being exposed to cultures and peoples from all over the world, perfect for broadening your business horizons.
By Anthony Geremia