The Law Clerk program at Centennial offers a running start for aspiring lawyers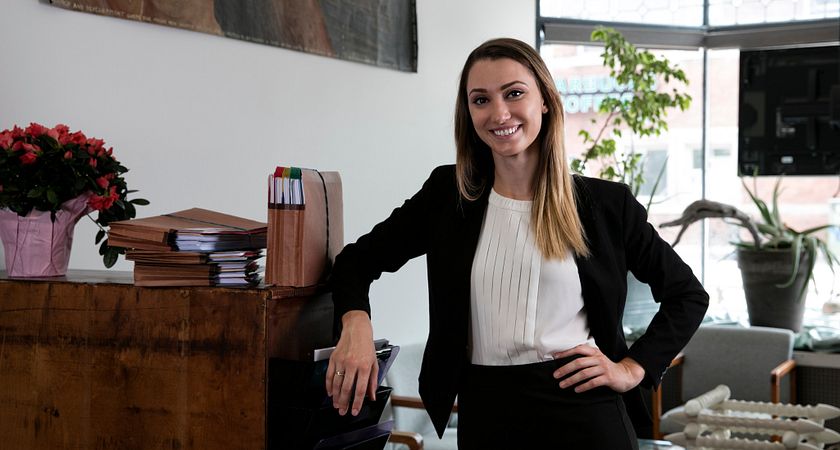 Over the past 20 years, the number of individuals working as law clerks have significantly increased, and this occupation continues to expand as lawyers in both public and private sectors have now realized how efficient it is to delegate their work. Law firms of all sizes are waking up to the value of law clerks, spurring a spike in demand for their services. Canada alone is expected to produce 8,100 job openings in the paralegal and related occupations over the period 2015-2024 to meet both the expansion as well as replacement demand in the industry. A survey of Canadian lawyers showed almost a quarter — 23 per cent — planned to increase their hiring of law clerks over the next year, compared with four per cent who planned to cut back.
Law clerkships have now become increasingly fashionable among bright graduates and colleges have started receiving high number of applications for law clerk programs. Law firms particularly value law clerks with a two-year diploma in an accredited program or a combined bachelor's degree and diploma, with almost half of law firms requiring one or the other. So, if are you planning to pursue a career as a Law Clerk, you should check out the Law Clerk program at Centennial College offered at the Progress Campus which prepares you for an exciting legal career in just two years.
After graduating from a law clerk program and gaining some practical experience, law clerks can begin targeting firms that match their particular interests. This is an ideal way to delve deeper into an area of law you feel passionate about. Law clerks have many alternative career routes in front of them after their training. They are employed by a very wide range of organizations, including law firms, commercial and industrial corporations, legal departments - local, provincial and federal governments, banks, and trust companies. Their specific job duties and working atmosphere will be quite different at each of these work environments but the law clerk graduates have the flexibility to move around until they find their ideal fit.
Law clerks also get to interact with everyone from clients to fellow clerks to lawyers to board members. They perform administrative tasks (like billing and scheduling) and help with legal duties (like court filings, research, and preparing official documents). So, whether you are implementing a new and better way to manage office operations, or delving into a new area of law, there is no shortage of challenges and learning opportunities in this role.
Low levels of unemployment in the field, combined with waves of retiring professionals, serve as positive indicators for new, young law clerk graduates. Most of the established lawyers consider their clerkships to be their most insightful experience in their legal education and later career. The amount of clients in the market today looking for law clerks is far in excess of the number of law clerks that are available to fill the positions. This puts the services of law clerks in high demand, with the industry also showing no signs of slowing down any time soon.
By Jerin Thomas