The five most important reasons to get a career in Addiction and Mental Health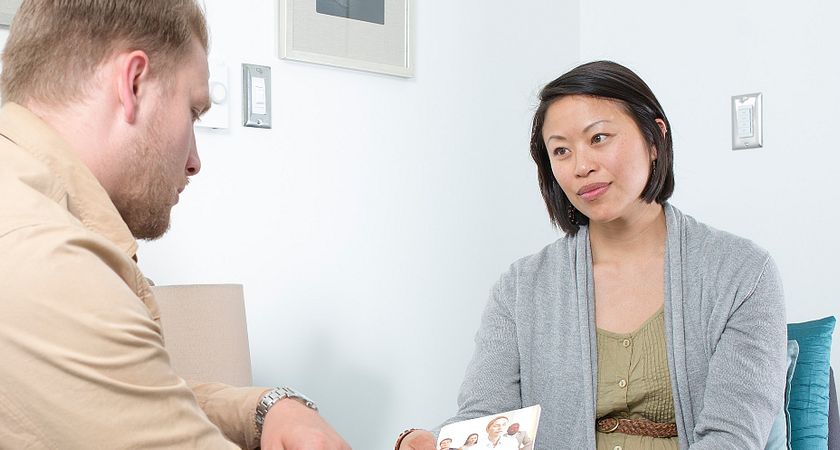 What do you want out of your career? We're all different people, but some of us feel motivated to get a career that really matters and contributes to the people that need help most. That's what a career in Addiction and Mental Health will get you. Society needs you, and you're performing an essential service that's in demand. Here's why you want that Addiction and Mental Health career, which Centennial College can help you get.
Addiction and Mental Health are tied together, meaning you'll handle a bit of both
The reason they're taught together is that they're linked to each other, with mentally ill people being two times as likely to have a substance addiction, and, going the other way, people with substance addiction being three times as likely to have mental illness. You're studying both, because you'll be working with both.
Without you, the outlook for people suffering from either isn't good
It can't be stated enough: By helping people with addiction and mental health issues, you're doing an important social good.  Someone who has a mental illness is less likely to have a job, with the worst mental illnesses having a 70 to 90 per cent unemployment rate. On top of that, addiction and mental illness can lead to premature death.
Each of them are more common than you'd expect
According to the Canada's Centre for Addiction and Mental Health, mental illness and addiction problems are incredibly common in Canada, with 1 in 4 people having one or both of them, and First Nations people being particularly vulnerable. This is another reason why your career will matter; there's so many people that need help.
There's a growing awareness of both issues in Canada
For example, earlier in the year, Toronto's Centre for Addiction and Mental Health (CAMH) received a donation of $100 million from an anonymous source, underscoring the importance of properly treating issues of mental health and addiction in Canada.
We can make it happen
All of these reasons answer why, but here's the how to getting this career: Centennial College's Addiction and Mental Health Worker program. It takes two years to complete, and gives you the practical skills to work with people, families and groups affected by addiction and mental health problems. This practical learning includes a field placement component to get you working in the industry before you even graduate. Best of all, the program has the approval of the Ontario College of Social Workers and Social Service Workers (OCSWSSW) meaning that when you graduate, you can register with them, which'll help you get your career going, thanks to their excellent reputation.
By Anthony Geremia