Who's Who in Canada's Nutrition and Food Service Management Field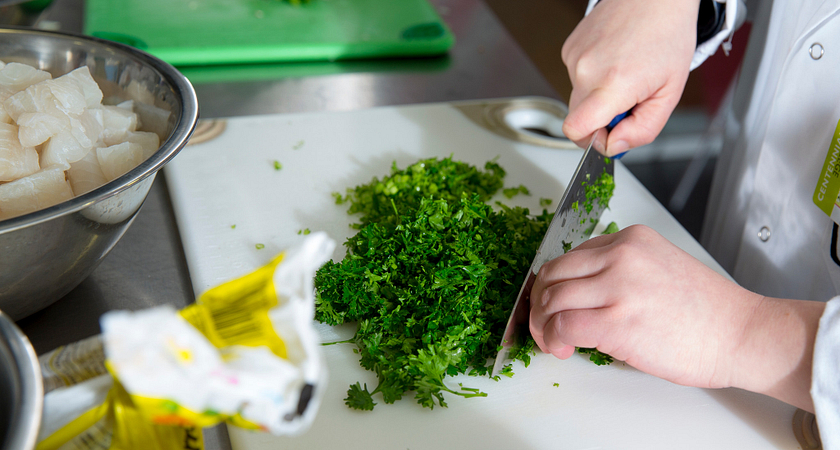 In Ontario, whether you work as a nutritionist, a diet technician, a food service supervisor or one of the other many roles in nutrition and food service management, you'll have to familiarize yourself with the field's various organizations. The industry-specific associations involved in food and nutrition play different roles that empower professionals and keep them (and the public) safe. Here's a closer look at who's who in food and nutrition.
Back in 1965, CSNM was founded as the Canadian Food Service Supervisors' Association. Its mission was to ensure high standards of training for members that would guarantee quality service to the public. Since then, in addition to a name change in 1991, CSNM has expanded its role. It oversees accreditation of programs in nutrition management in Canada and its certification is a national standard of competence in nutrition management. CSNM also offers food and nutrition professionals lifelong learning through conferences, webinars, forums, e-news as well as networking opportunities for career development. Active members may use the NM designation.
Governed by the CSNM, the OSNM has a similar mission — with a local focus on Ontario. Similarly to CSNM, OSNM members also receive lifelong learning by participating in educational sessions to keep up with new trends, which earns them continuing education points. There is at least one educational event per year for all members and non-members as well as access to job opportunities. OSNM serves as an advocate for its members when it comes to matters unique to Ontario and there are local chapters that provide further support.
The Ministry of Health is in charge of a few areas. For example, it's tasked with providing faster access to care by: enhancing access to primary care providers, reducing unnecessary emergency room visits and bringing down wait times. It must also deliver better coordinated care in the community, improve quality of life in long-term care homes, provide access and options for palliative care, mental health and addictions services, and educate patients to make the right decisions about their health. The Ministry of Long-Term Care, meanwhile, works to end hallway medicine, reduce waitlists and ensure that the long-term care sector has a proper path forward to handle the growing elderly population. To work as a food service manager in long-term care facilities and many acute care facilities, these ministries require you to be a CSNM member.
By regulating and supporting registered dietitians, the College of Dietitians of Ontario is dedicated to public protection. This regulatory body focuses on the enhancement of safe, ethical and competent nutrition services in diverse practice environments. Those who wish to be dietitians in Ontario must register with the College, as it sets and enforces standards for qualifications, registration, continuing competence, conduct and ethics of the province's dietitians.
The Nutrition and Food Service Management program at Centennial College is the longest established two-year program of its kind in the Greater Toronto Area. The program's future nutritionists and other food and nutrition professionals are exposed to all of these organizations in one way or another, preparing them completely for the field. For example, the CSNM accredits the Nutrition and Food Service Management program. Graduates are eligible for both CSNM and OSNM membership. The connection to the College of Dietitians of Ontario, meanwhile, is that faculty members typically have membership in it — along with an extensive amount of industry experience — leaving students well prepared.
Written by: Izabela Szydlo