Career Paths of Addiction and Mental Health Workers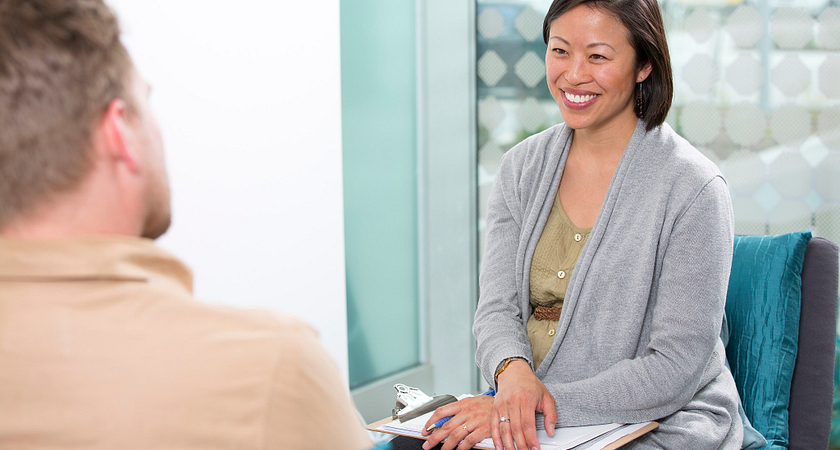 In any given year, one in five Canadians experiences a mental illness or addiction problem, according to the Centre for Addiction and Mental Health (CAMH). The same organization reports that young people, aged 15 to 24, are more likely to experience mental illness and/or substance abuse disorders than any other age group. People with a mental illness, meanwhile, are twice as likely to have a substance use problem compared to the general population.
CAMH defines the terms "mental illness" and "addiction" as "a wide range of disorders that affect mood, thinking and behaviour". Among examples, it lists depression, anxiety disorders and schizophrenia, as well as substance use disorders and problem gambling.
The professionals who work with those living with mental health and addictions receive training at offerings such as Centennial College's Addiction and Mental Health Worker program. Approved by the Ontario College of Social Workers and Social Service Workers, this two-year program uses evidence-based knowledge to teach learners to screen, assess, and respond to people with mental health and substance-use issues from diverse cultural and community perspectives. It prepares students for a wide range of careers. Here's a look at the ways in which graduates can put their learning to use in the real world.
Addictions Counsellor
These professionals may work in diverse settings such as hospitals, overnight shelters, residential treatment centres and group homes. In these places, they work with clients who may have addictions to alcohol, drugs, gambling, sex, or tobacco. They are responsible for first assessing their clients by examining strengths, problem areas, the severity of dependence and readiness to change. Addictions counsellors then might be responsible for developing client treatment that is based on client history but also on research and clinical experience. This can entail providing information about services and programs, making appropriate referrals, facilitating therapy groups, and counselling the affected individuals and their family members. They also document client progress and provide aftercare and follow-ups.
Withdrawal Management Counsellor
According to one acute care provider, helping people manage their withdrawal from substance use is key to their success. Many withdrawal management counsellors work in facilities where people are monitored to ensure they safely get a substance "out of their system". Their primary role falls under: observe, record, access and manage. As a result of these tasks, withdrawal management counsellors are able to offer clients a comprehensive client service plan that includes discharge and educate clients on how chemical dependence impacts them and their process of recovery. Because withdrawal can be an emotional process, these professionals may also provide emotional and mental health support to their clients.
Harm Reduction Worker
According to Street Health (a non-profit community-based agency working to improve the health and well-being of homeless and under-housed people in downtown Toronto), harm reduction refers to policies, programs and practices that aim to reduce the negative health, social and economic consequences resulting from the use of legal and illegal drugs, without necessarily reducing drug use. That's because many drug-related problems and addictions are not the results of the drugs themselves but rather consequences of "the unregulated manufacture and trade of drugs and the enduring commitment to failed policies and ineffective and unfairly-applied laws." Harm reduction workers have a range of duties. Among them may be: distributing harm reduction supplies, providing overdose prevention support and education, needle patrol and collection and disposal of discarded needles, deescalating and managing conflict with or among clients, providing referrals and community information, and more.
The commonly used word "addict" is fraught with negative connotations, and addiction and mental health workers help to humanize the people who have fallen victim to mental health issues, socioeconomic status or a range of other reasons that may have led to addiction.
Written by: Izabela Szydlo
Resources
https://www.camh.ca/en/driving-change/the-crisis-is-real/mental-health-statistics
https://www.healthmatchbc.org/Jobs-in-BC/Health-Career-Directory/Career-Description.aspx?careerId=2
https://www.healthmatchbc.org/Jobs-in-BC/Health-Career-Directory/Career-Description.aspx?careerId=2
https://alis.alberta.ca/occinfo/occupations-in-alberta/occupation-profiles/addictions-counsellor/
https://centreofhope.ca/withdrawal-management/
https://montfortrenaissance.ca/en/residential-withdrawal-management/
https://ontario.cmha.ca/addiction-and-substance-misuse-treatment-options/
https://www.streethealth.ca/services/harm-reduction-program#.XeHehpNKjKY