What a career as a Correctional Service Officer really means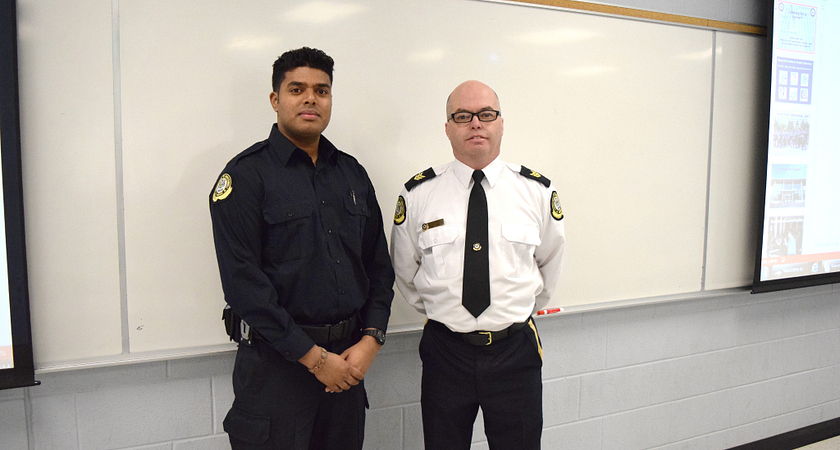 If you want a career helping people in need of support, Centennial College's Community and Justice Services program can help you make it happen. While there's a few places you could take your education, it's very common to become a Corrections Officer, working in a detention facility. You might have an idea about what this career means, namely that you're guarding criminals, but that's wrong on a few levels. Being a corrections officer is really a career where you help vulnerable members of society.
What they really do
As a Correctional Service Officer, you're guarding and maintaining order in places of detention. But there's more to it than that. Correctional Service Canada talks about how the career amounts to greater things than public safety. You observe, patrol and supervise, for sure, but your main goal is societal re-integration of the people you're working with. As the main point of contact, a correctional officer is a bridge between an offender and their safe return into society. You can do this by supporting their case, and establish a relationship of trust. How do we know this?
Just ask the experts
This program let's you talk with experts that have experience to share. In this article about the Community and Justice services program, Joel Gardiner Centennial College alumnus and Toronto East Detention Centre Staff Trainer, and Ragunath Jayasrikanthan, Centennial College alumnus and Correctional Officer at the same facility, came to speak to a class of students. Ragunath also talked about how he turned his field placement into a job.
It's a career about people, including yourself
You get to know the people you work with – that's why it's a job about values, ethics and attitude. After all, you're a professional who's expected to act as a role model for offenders, and promote Canadian values. In fact, applying for the job requires you to have a checklist of personal ethics that ties into the philosophy of the job, which involves avoiding unnecessary force, de-escalating conflict, things like that.
There's no one type of Corrections Officer
According to Joel, there's real diversity in terms of who learns to become corrections officers. It could be young people, older people who are undertaking a career change, and people of all backgrounds. Diversity is something the corrections field really wants to see happen. After all, a big variety of people are incarcerated, and they want the staff working with them to reflect whom they're working with, as well as respect them.
We can help you get into it
Like we said above, it's a career you can get through Centennial College's Community and Justice Services program, where you'll gain the learning you need to work in a setting that addresses youth and adult populations that are at risk, involved with the criminal justice system, or in the process of rehabilitation. You're there to help, not punish, so you learn about case management, crisis intervention and counselling.
There's loads of practical experience in the program
We already talked about how you get to speak with real corrections officers, so you can learn about what they do firsthand. But Centennial's program also comes with practical time in and around jails, group homes, courthouses, schools and community centres throughout the Greater Toronto Area. Field placements take place in the third and fourth semester of the program, and see you spend two days of the week in and around these facilities. Placement is a very important part of Centennial's program, because, according to Joel, 95 percent of the job seekers you compete with won't have the opportunity to engage in a placement the way you will.
There are other careers you can get into, too
While a correctional officer is the most common path graduates from Community and Justice Services take, it's not the only one. You could also work in the Toronto Bail Program, the Toronto District Schoolboard, Youth Services and more. Just know that this long-established program – which Centennial began offering in the 1960s – will prepare you for success. With the right attitude and the right training, you can make a difference with some of the people who need it the most.
By: Anthony Geremia