Internationally-Educated Nurses' Fast Track to a Canadian Nursing Career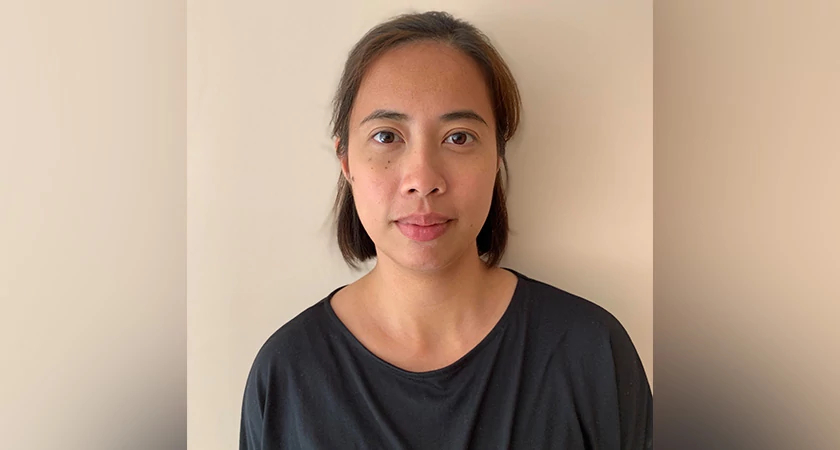 Ana Margarita Marcelino, an internationally-educated nurse from the Philippines, was completing one of her two Centennial College clinical placements in a complex continuing care setting when she met an allied health professional she hadn't heard of. "What's a chiropodist?" she wondered, before discovering that chiropody is a health care profession that assesses and treats foot conditions. An instantly memorable moment for Marcelino, it also perfectly demonstrates two strengths of Centennial's Practical Nursing for Internationally-Educated Nurses (IEPN) program: interprofessional practice and exposure to various health care settings.
"Coming to Canada from the Philippines, I didn't know there are various settings for nurses to work in because back home, it was always hospitals," says Marcelino, of IEPN's clinical placements, which expose students to acute, chronic and long-term care. "It was great to see and experience different settings. Working with allied health professionals, such as chiropodists, was also eye opening for me. In the Philippines, nurses typically just interact with doctors. Here, by meeting different members and getting to know their roles, we improve patient experience."
Interprofessional education and collaboration are among key themes of this intensive one-year pathway that aligns skills and nursing knowledge with a Canadian setting. Consisting of three consecutive semesters and resulting in a diploma, IEPN is not limited to internationally-educated nurses. It also meets the needs of registered practical nurses (RPNs) who hold a certificate and wish to upgrade to an Ontario college diploma as well as RPNs who have been out of practice for 10 years or less and need a refresher program.
The program's coordinator, Kumaran Mahathevan, says it is a unique learning experience that allows students to quickly rejoin the workforce. The program simultaneously ensures internationally-educated nurses understand the valuable contributions they will make to the country's health care system.
"It's one of the few programs in Ontario of its kind considered fast-track," says Mahathevan, also a teacher. "It gets you back on your feet in one year while opening doors for other opportunities in furthering your nursing career, such as acquiring a nursing degree to be an RN. You can then, subsequently, pursue graduate studies. The possibilities are endless." While this practical nursing program is deemed "essential" during the COVID-19 pandemic, meaning students attend in-person lab components, Centennial offers flexibility by delivering theory online. Not only is it convenient for students, many of whom work while attending school, but Mahathevan says the experience equips learners with professional skills that will give them an advantage in a post-pandemic world.
"We want to ensure we have a comfortable blend of both technology and the soft skills that nurses need to succeed," he says. "But by intentionally providing internationally educated nurses with opportunities in navigating technology, it will help when they get into medical work settings where, for example, the transition to online documentation and electronic medical records is occurring. We also understand some students may experience a tech learning curve, so we support them."
For Marcelino, faculty members' dedication and her fellow students' contributions to class discussions are among the program's highlights. She says the encouraging environment helped to balance condensed format's intensity.
"Meeting fellow internationally educated nurses from different cultural background whose practices were different than mine was so enriching and added layers to personal and professional growth," she says. "We got the collaborative experience that professors encouraged during the program. I was fortunate that my professors were really supportive and welcoming."
With COVID-19 highlighting the need for professionals in the caring professions, Canada's aging population, and a foreseeable gap in nursing as senior nurses prepare for retirement, Mahathevan says now is a great time to enroll in this practical nursing program.
"People don't understand the importance of nursing until situations like COVID happen," he says. "You need one-to-one care in nursing. There is a demand."
Just two months after finishing the program in 2016, Marcelino secured casual employment before taking part in an Ontario Ministry of Health and Long-Term Care initiative aimed to help nursing grads find full-time work. That opportunity landed Marcelino at Sunnybrook Health Sciences Centre and, she says, opened a major door for her.
"It helped me find my place in the workplace," Marcelino says. "I was able to do a temp full-time job, which led to me becoming a registered nurse in an acute care setting. Since then, I've even taught a course at Centennial. That wouldn't have been possible without the Practical Nursing for Internationally-Educated Nurses program. It increased my confidence to work as a nurse in Ontario."
By: Izabela Szydlo