Why the Energy Sector is going to be the next big thing in Canada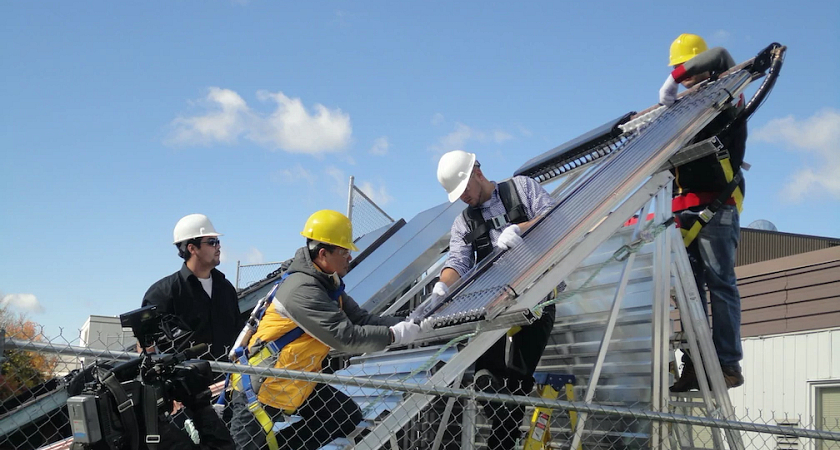 In recent years, the energy industry has experienced rapid change and growth. Energy has climbed higher on public, political and policy agendas in Canada and this has been caused by a number of factors, including advancement of technology, development of non-conventional resources and shift towards renewable sources of energy. More and more companies are now looking to increase their investment in the energy sector, and a good example of this is Husky Energy Inc., the Calgary-based integrated oil and gas company, which is planning to increase its capital spending in 2018 to between $2.9 billion and $3.1 billion.
While the energy sector in Canada is expected to experience significant growth over the next few years, the country finds itself in dire shortage of qualified professionals with the necessary qualifications and experience to lead the industry forward. Centennial College's Energy Systems Engineering Technology program is based at the Progress campus and is designed for students who are interested in pursuing a career within the energy sector. Companies all over Canada are looking for potential candidates who have a sound understanding regarding the use modern sustainable energy technologies in a manner that is consistent with the urban environment.
The Energy Systems Engineering Technology Program at Centennial College is an innovative and unique three-year experiential learning program, made to address the current needs of the energy industry. It prepares the students with both theoretical and practical experience, enabling them to work in conventional and renewable energy fields, which require the knowledge of energy production, management and its application to industry.  In addition to technical skillset, the program also focuses on cultivating managerial and entrepreneurial skills that are highly sought after in modern energy and sustainable building companies and sectors.
In 2016, Canada's energy sector alone, directly employed more than 271,000 people and indirectly supported over 613,000 jobs. These numbers are expected to go up in the upcoming years with the worldwide energy demand predicted to increase by 50% by 2035. The shortage of manpower in the industry has however made things difficult for companies all over Canada. That's why employers are now trying to increase the diversity of this job sector by appealing to aboriginal Canadians, women, immigrants and youth through competitive benefits programs and flexible schedules. The stiff competition to acquire skilled and educated workers also means high salaries: average salary for energy related jobs is $74,565 per year in Canada, which goes up to $104,000, with experience.
Graduates from our Energy Systems Technology Program find employment within the electricity sector, HVAC industry, building and construction sector, in various technical support roles related to the manufacture, installation, operation, testing, auditing, and repair of energy systems. The course comes with an optional co-op element, which provides students with an opportunity to gain hands-on experience as a paid employee in the field. This experience allows them to put their classroom learning into practice and to work closely with industry experts to increase their knowledge of industry practices and develop a competitive advantage of experience in the job market.
By Jerin Thomas