What to do when you've been hacked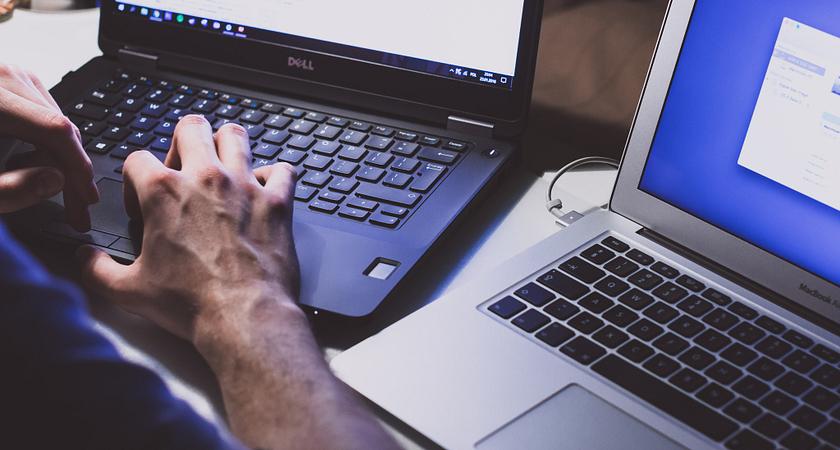 Almost everything in the modern world, from shopping and banking to chatting with distant friends, to learning at college uses a computer or mobile device. Because so much sensitive personal information is contained in these accounts, it's important to keep your data secure. That's why careers in cybersecurity are important, after all. You probably already know that, and take steps to keep your information safe. But what about when that doesn't work? What if your computer, phone, credit card, email, or social media gets hacked? Luckily, advice about what to do can be found in many places, including Computer Hope, PC Mag and Wired. The most important thing, though, is not to panic. There's plenty of ways to get things fixed pretty quickly.
Make sure you've been hacked
If you're worried you've been hacked, the easiest way to tell is to monitor the activity on your accounts, and check for anything you don't recognize, like unexpected items on your credit card bills, even small ones, since thieves will sometimes make small purchases to test the waters before moving onto the big ones. Secondly, check your social media accounts for messages you didn't send, since hacked social media will be used to spread malware and spam. Finally, check your email for messages you didn't send, bounced emails if a hacker decided to mail every single contact you have, and notifications of new accounts set up using your email.
Get a new credit card
While it seems like the scariest thing to get hacked, dealing with a compromised credit card is actually the easiest to deal with, just by letting your bank know. You're not going to be responsible for the fraudulent charges, and you can be issued a new credit card to immediately fix the problem.
Get the word out to your friends and family
Like I mentioned above, hacked accounts are often used to send messages with viruses or spam to your contacts, to find more victims, so you should immediately let everyone know you've been hacked, and to look out for strange messages from one of your accounts.
Check your computer
If the hackers gained access to your computer, you need to give it a scan for viruses and malware. Do a check using a leading antivirus program and malware detector, so you can find and delete any programs lurking on your hard drive. If the situation is really bad, you might want to reinstall your entire operating system and wiping your hard drive clean, just to be sure you don't wind up bringing any infected files over. If you're not that tech-savvy, you should ask for help from professional IT service.
Regain control of all of your accounts
If your passwords have been changed, begin by resetting them. If you can't reset your password, or you're dealing with an email address associated with an account that doesn't work, look into the website's account recovery options, or contact the company directly. This is why it's important to have more than one email address, as a backup in case the other one fails. When it comes to social media, most major companies, like Facebook and Twitter, have procedures for getting your account back, typically by having you answer some questions about your account.
Change your username and password everywhere.
Let's be honest: While you really shouldn't do this, a lot of people use the same usernames and passwords for different accounts across the internet. The reason you shouldn't do it is that if one account is hacked, all of the others are now compromised. So, if something's been hacked, go and change every other password and username you can, and make the new ones tricky to guess, and most importantly, different from site to site. Also, if a site lets you use "two-factor authentication," go with it.
Take some preventative measures for the future.
As you're fixing the situation, take a moment and ask yourself what you can do to prevent it from happening again. When it comes to credit cards, all you can really do is avoid using them in shady stores, both in the real world and online, or else switch to a mobile payment system like Apple or Android Pay. When it comes to your online accounts, there's nothing better than a nice, long password. It doesn't even have to be complex. The lengthier it is, the harder it is to crack. And the more unique it is, the better.
Making sure your data and personal information isn't taken by scammers begins with you. You can even get a career keeping data safe, with Centennial College's Cybersecurity program. In just one year, this graduate certificate program turns you into a cybersecurity pro that knows how to protect computers from harmful people and programs, through practical experience in our contemporary cybersecurity labs.
Written by Anthony Geremia