The High-Tech World of Mobile Apps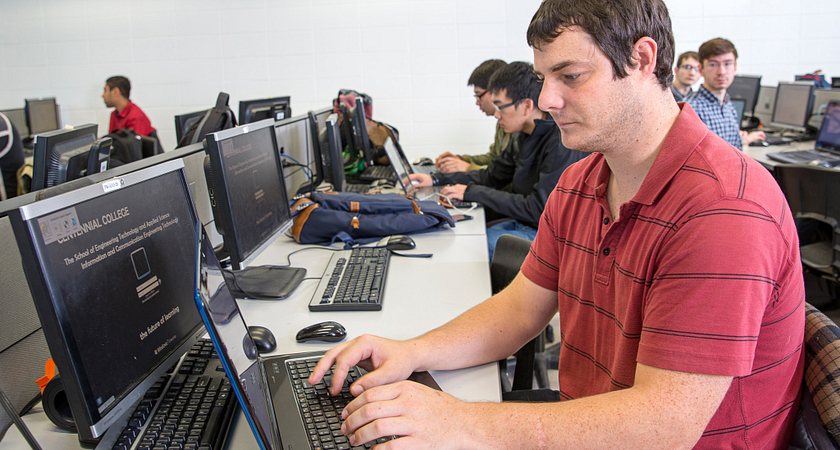 The saying, "There's an app for that" is common in today's lexicon. It's also true. Many mobile applications already come pre-installed on your smartphone or tablet, and there are literally millions of optional apps you can download. Everything from games and guided meditation to food delivery and ways to chat with our friends exist in app form. With 3.5 billion cell phone users across the world, according to Statista, mobile apps are also big business. If you find apps fascinating, read on to learn more about what they are and how they go from conception to your cell phone.
What is a Mobile App?
You simply go into the Apple Store or Google Play Store, hit download and wait for the app to show up on your phone. A few seconds later, there it is, ready to use. Essentially, mobile applications, or apps, are computer programs or software applications designed especially for phones, tablets, and more recently, watches.
While PCs and Macs feature software that's integrated into them, apps are limited and isolated in their function, which means they serve just one specific purpose. It's that specificity that's become part of the reason we love apps: We can hand-pick the ones we want on our device depending on our needs and lifestyle. Really simple apps take PC-based applications and translate them to a mobile device. As apps become more sophisticated, the approach now is to develop them specifically for the mobile environment.
How Did Apps Come to Exist?
Did you know Steve Jobs, in addition to being a tech guru, was also a psychic? I'm kidding, but according to the Guardian Newspaper, Jobs did predict apps in 1983 — six months before he launched the first Mac and 24 years before the first iPhone. During a conference speech, Jobs predicted a new digital distribution system. He said it would be like a record store, where the software would be downloaded over phone lines. The first apps were preinstalled. For example, the game Snake first appeared on the Nokia 6110 phone in 1998. Calendars, contact databases and email came next with Blackberry leading the way. Apps that were not preinstalled appeared in 2008 when Apple's App Store went live with 552 apps.
What Goes into Mobile Applications Development?
A senior mobile app developer leads the design, development and maintenance of apps, which today are most often developed for Google Android and Apple iOS devices. The app development lifecycle starts with a concept stage and doesn't really end because the app needs regular maintenance and upgrades once they go live. As students at Centennial College's Mobile Applications Development program learn, this requires knowledge of web technologies for mobile platforms, user interface (UI), user experience (UX), emerging technologies, and of course, programming languages such as Java. Beyond building and testing prototypes, app developers work with web developers to create and maintain frameworks to support apps and front-end developers to build the interface with a focus on usability features. As Wikipedia points out, "Developers have to consider a wide array of screen sizes, hardware specifications and configurations because of intense competition in mobile software and changes within each of the platforms."
Just How Popular Are Apps?
BuildFire.com has collected some really fascinating stats that illustrate the popularity of apps. With the average American checking their phone every 12 minutes and 90 per cent of mobile time spent on apps, it's safe to say, they are insanely popular. In fact, the average smartphone owners use 30 apps each month. It's no wonder then that mobile apps are expected to generate $189 billion in 2022. There are currently 2.2 million apps in the Apple App Store and 2.8 million in the Google Play Store. In 2018, there were 205 billion app downloads — a 15 per cent increase over the previous year. Experts are predicting there will be a 25 per cent increase in global app downloads between 2018 and 2022. Apps, and the jobs created by their popularity, are clearly here to stay.
Written By: Izabela Szydlo
Resources
https://www.statista.com/statistics/330695/number-of-smartphone-users-worldwide/
https://www.theguardian.com/media-network/2015/feb/13/history-mobile-apps-future-interactive-timeline
https://www.techopedia.com/definition/2953/mobile-application-mobile-app
https://en.wikipedia.org/wiki/Mobile_app
https://expertise.jetruby.com/brief-history-of-mobile-apps-286fbbf766a9