Vroom Vroom: The Latest in Car Gadgets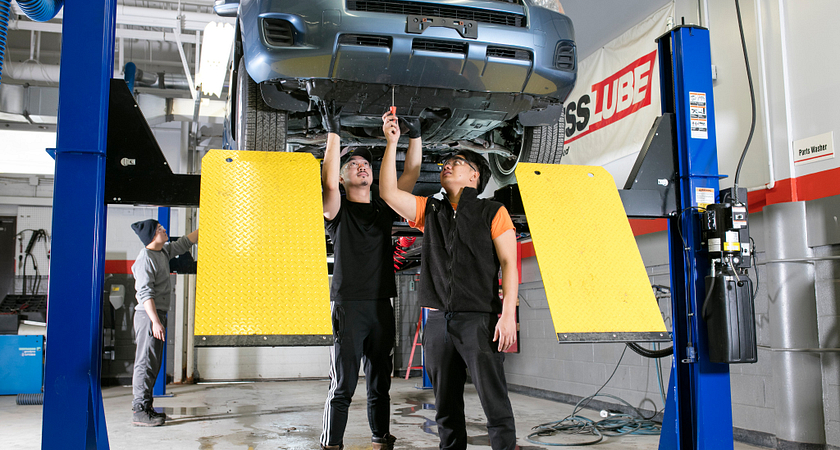 Whether driving is something you love to do or a necessity, car gadgets make the task easier, and in some cases, more fun. Over the years, car gadgets have evolved with technology and today they include everything from dash cams and jump starters to organizers and coffee makers (seriously). Here's a look at some of the coolest car gadgets on today's market.
Dash Cams
A dash cam is a small digital camera that's mounted on the dashboard and records your driving journey. The footage it records can be used to demonstrate who was responsible in the case of an accident, which could prove beneficial for insurance and law enforcement purposes. If you want to take it a step further, there is a mirror dash cam on the market that gets both front and rear views. It comes with a touchscreen that attaches over your current rearview mirror so you can see what's happening around you in traffic. For added safety, this product, called the YI Mirror Dash Camera, alerts you of potential fatigue after more than two hours of driving and has a built-in three-axis gravity sensor that automatically backs up the footage in case of an emergency.
Jump Starter
One of the most stressful situations you can experience is your car not starting because the battery has been depleted. You're left relying on the kindness of strangers, whether or not you have your own jumper cables, as another car's battery is needed to get you back on the road. Now there are products on the market that allow you to jump-start your own car. The portable self-powered Beatit Jump Starter, for example, is powerful enough to jump start most cars. It also has advanced safety technology including over-current protection, overload protection, over-voltage protection and over-charge protection. You also get an LED light with flashlight, strobe light and SOS light.
Car Back Seat Organizer
This might seem a bit understated in comparison to the high-tech gadgets above, but it can be really useful. Have you ever gotten into someone's backseat to finding water bottles, papers, umbrellas, a laptop? A back-seat organizer solves the problem and there's plenty of them to serve various needs. For example, a PALMOO leather organizer is 26 by 18 inches and fits the back seat of most vehicles. It has nine separate pockets and even a space for a tissue box. Ride Beauty's product, meanwhile, is made of durable mesh and polyester and features compartments and flexible pockets.
The Fun Stuff
Here are some things you never knew you needed. The Rack Mounted Road Shower allows you to clean off your gear…or yourself. If you're on a road trip, it might come in handy. It's the first solar heated shower on the market, capable of holding 19 litres of water and has a sleek tank that mounts on your roof and uses the sun to heat up the water while you drive. If you're on a road trip, you'll also need your coffee. For that, there's the Handpresso Auto Hybrid Coffee Maker. It plugs into your car's cigarette lighter and fixes you espresso in just two minutes. The product is compact enough to fit in the cup holder and works with both pods and ground coffee. Then there's the Car Swivel Tray and Storage Bin that pivots back and forth between driver and passenger, so you both get a snack or keep your necessities at hand.
One thing gadgets can't replace, however, is the knowledge of Auto Body Repairers, who work in areas such as auto body repair, automotive painting, automotive restoration, commercial vehicle body repair and painting, damage repair appraising and insurance estimating. Centennial College's Auto Body Repairer certificate program students focus on learning the techniques and materials for all aspects of auto body repair. The School of Transportation program covers components, frames, panels, grills, holes, dents and other surface repairs.
By: Izabela Szydlo
Resources:
https://centennialcollege.ca/programs-courses/full-time/auto-body-repairer/
https://travelaway.me/car-gadgets-accessories/
https://www.digitaltrends.com/cars/cool-car-accessories-gadgets/
https://carfromjapan.com/article/driving-tips/cool-car-accessories-gadgets/
https://thegadgetflow.com/portfolio/category/car-accessories/
https://www.amazon.ca/Upgraded-Starter-GOOLOO-18000mAh-Portable/dp/B06X9R8QSY/ref=sr_1_3?ie=UTF8&qid=1548723357&sr=8-3&keywords=BEATIT