How the Centennial College TTC Apprenticeship Program is Continuing during COVID-19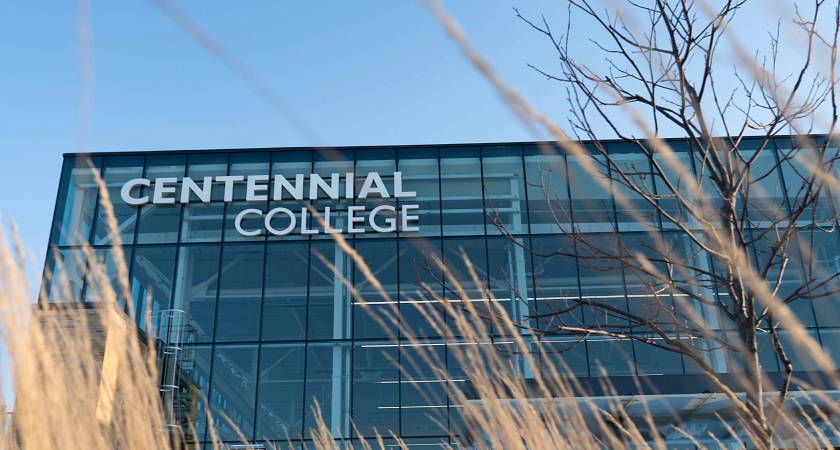 On cold mornings every Tuesday and Thursday before 8:30 a.m., the Toronto Transit Commission apprentices head to the Centennial College Ashtonbee Campus for another intense practical class at the lab. Though COVID-19 has forced a lot of students and teachers to keep themselves at home to learn, the 39 students in David Weatherhead's fourth-level class have the pleasure to meet face-to-face with their classmates and teachers this fall semester, for another exciting and educational experience. 
The four-year Toronto Transit Commission Apprenticeship program, commonly known on campus as the Coach MAP – Coach Modified Apprenticeship Program – continues to teach students by permitting them to learn, practice and do work that will develop their skills and make them job-ready, a task which is more difficult for teachers as a result of COVID-19. According to David Weatherhead – the acting chairperson of the program – teachers are doing all they can to make sure every apprentice possesses the knowledge and expertise required for career success. This year, the teaching style is certainly very different.
"Because of COVID-19, the theory portion has gone online, and we bring the students in smaller groups to do an in-person lab," David explains. Owing to the fact that the college has well-trained and flexible teachers, moving theoretical classes online was not an easy task, but everyone adapted with ease. 
The change in teaching has no great impact on the quality of education each apprentice receives, as they "have identified the things that are most important for students to get to be successful," David says. Though they do not have the chance to be at the lab every week, they carry the labs to their houses in the form of assignments. "They are given virtual lab assignments to cover, so the week they are at home, they have assignments to do that will pertain to the lab," David adds.
Centennial College prioritizes safety, so every student and teacher is bound to respect the measures put in place to avoid the spread of COVID-19. Most importantly, no more than ten students are accepted in the lab at a time. As a result, students have been divided into four groups, with each group having a particular week to show up at the lab. Every day, both students and teachers go through the COVID-19 monitor app and answer health questions before they are granted access to the college. Once on campus, wearing a mask is mandatory, and physical distancing is encouraged. 
With every measure being respected, the college continues to deliver an outstanding educational experience through its valuable TTC program. Preparing students for a great career path is a source of pride for Centennial, and having one of these students apply his expertise in a college program is certainly more reason for the college to brag. 
Al Pritchard, a Centennial College alumnus, works in the TTC Apprenticeship program advisory committee. "He helps guide us on things we need to do for TTC's needs," says David. "He is also involved in things that pertain to best practices that will help the TTC program." Al Pritchard also works for the Toronto Transit Commission as the head of the bus maintenance. He is proud of his educational and professional background at Centennial, which is why he works to boost the program by equipping students with skills to work with transit buses.
The Centennial College TTC Apprenticeship program will continue putting in all efforts to prepare the next generation of Ontarians who wish to become coach and bus technicians. For international students who wish to enter the program, a pathway exists, too. "If an international student was to get a work permit, was legally able to work in Ontario and got hired in the TTC, then they could be admitted into the program," says David.
Despite the drastic changes in the program's teaching method, the quality of education remains the same. For ten years, the TTC Apprenticeship program has taught students to become experienced and licensed coach technicians, and this year, the program remains very effective, as a set of qualified apprentices will be leaving the program, with others coming in to begin their first year. "We have a graduating class who will soon round up with the program," explained David, "and the TTC has another 32 students coming in January for us to go through the level of apprenticeship." Though COVID-19 has caused a lot of students to wonder what to do next, Centennial's Apprenticeship Programs remain a great choice.
By Olivia Tiyouh