Dos and Don'ts of Home-Buying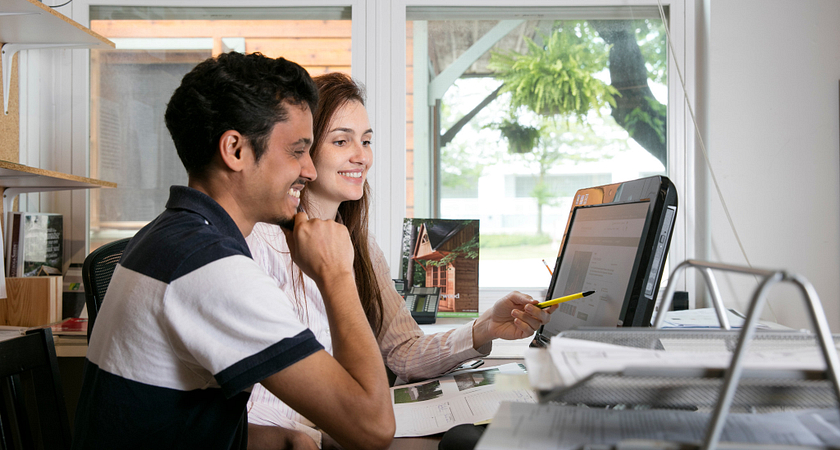 The idea of owning your own home can be exciting. You can paint the walls any colour you want or tear down them down! How about the thought of installing your dream cabinets or putting a fireplace in the bedroom? Does it sound cool? Yes! But buying a home is contingent on a lot more than getting to do whatever you'd like aesthetically. It is one of the most important financial decisions you will make and deserves a great deal of consideration that involves various factors.
Here are some of the most important dos and don'ts of the entire process.
Do
Get your finances in order: The first thing you need to consider is your down payment. While you can put down as little as 10 per cent, the less you put down on your home, the higher your mortgage will be. Some people are okay with a higher mortgage if the investment returns look promising. Others want to minimize debt. No matter your down payment amount, you must also consider the closing fees, land transfer tax, property tax.
Get pre-approved: A pre-approval for a home loan is a written guarantee by a lender or mortgage broker to grant you a loan up to a specified amount. There are real estate agents that won't work with potential buyers until they are pre-approved for a mortgage. Part of this process involves knowing your credit score because the better your credit, the better the terms of your loan. 
Figure out your wants versus needs: You're buying a home with your significant other but you're planning a new addition to the family in a year, so you'll need more space. You want to pay down your mortgage faster? Maybe you need a basement suite with a separate entrance to rent out. These examples of actual "needs" differ vastly from something like wanting an open concept kitchen or French doors that open up to a balcony in your bedroom. It is important to recognize the difference. A real estate agent can help, and he or she also does the home hunting footwork for you because the market can be like a maze.  
Don't
Get emotional: It is easy to walk into a home and picture your whole life in it, but you must be practical when it comes to something that will likely cost you $400,000 or more. You also have to recognize that when it comes to buying a home, a budget isn't something you can bend on. Know your budget before you start a search (that's why getting pre-approved is important) so that you don't fall in love with a home that you simply can't afford.
Mortgage brokers: Back in the day, homebuyers rushed to their banks for their mortgage needs. Today, brokers are becoming a lot more commonplace. If, for example, you are self-employed, a bank will be less likely to take you on because you may be viewed as a liability. A broker, on the other hand, has access to a variety of lenders and rates, and can negotiate the lowest rate on your behalf.
Buy into mortgage insurance: It may seem like a good idea but if you look closely, there are many reasons to say "no" to mortgage insurance. Firstly, there are no discounts for a better than average lifestyle or health status, for example. Secondly, mortgage insurance benefit value declines as you pay your mortgage. So while you continue to pay the same price for insurance, it decreases in value and will be gone when your mortgage is paid off — even though you will have insurance needs.
If you have an interest in helping people to make informed decisions about their finances, Centennial College's Financial Services program may be for you. Aside from a diploma, students also gain certifications in courses including the Canadian Securities Course (CSC), life insurance (LLQP), mutual funds (IFIC) and retirement planning (RPC). The training equips them for positions such as mortgage specialist, financial analyst, loan counsellor, financial planner and stockbroker.
By Izabela Szydlo