Head to Toe Style: Fashion Trends to Watch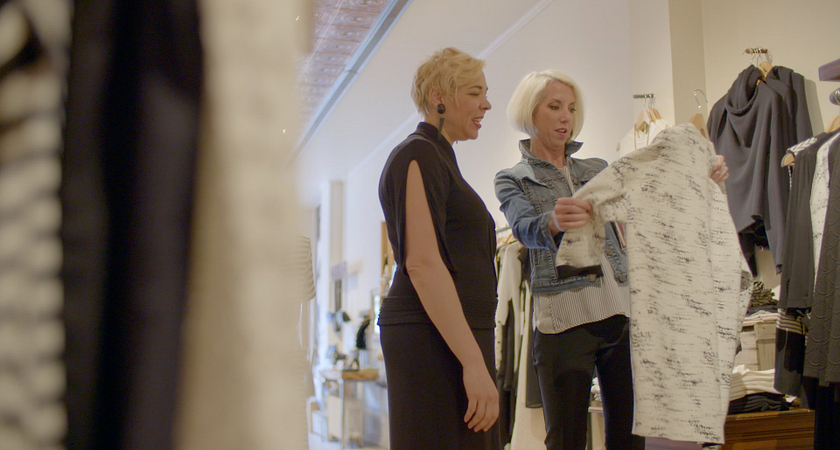 Fashion changes so much that it can sometimes be hard to keep up with what's in and what's out. But once all of the Fashion Weeks have wrapped, it becomes easier to determine what the fashionistas will be rocking come next season.
The overall theme for Spring/Summer 2017 is that history repeats itself and this time around, you better get ready for the joy of the 1980s. The trends have been updated, of course, but you'll see recycled silhouettes, patterns, colours and pieces from this time period. The good news is that the '80s was an absolutely upbeat decade with lots of colour and fun radiating from its fashion.
We've got you covered from head to toe (literally) with the trends to watch for.
'80s Detail
There have been many seasons of '70s influenced fashion and in 2017, we're moving up a decade to the 1980s. This was an unapologetic time of glam and dramatic details such as big shoulders (yes, shoulder pads are back), metallic finishes, pointed toes and patent leather. For 2017, those '80s staples are tempered in neutral hues with contemporary touches.
Statement Earrings
While the choker ruled supreme in 2016, statement earrings were still a thing and continue to be in 2017. The basic rule here is: the bigger, the better. Think giant hoops, sleek lines that go all the way to the shoulder, and futuristic-looking, bold shapes.
Wide Legs
Wide leg pants are here to stay. They flatter figures by elongating and slimming so you can't really go wrong. And what could look cooler than a pair of pants billowing in the wind?
Athletic Aesthesis
I'm not talking about some crisp white runners here because this year is all about sneakers embellished with embroidery. Fashion houses are also continuing to turn to women's athletic gear for inspiration, which is resulting in sporty looks that manage to maintain a high fashion flare.
Mules
No, I don't mean the animal. Mule is the French word for a style of shoe that is backless and often closed toe. They were popular in 2016 and in 2017 you'll see them in flat, low block heel, heel, sneaker and other variations made from all sorts of fabrics including velvet, satin and canvas.
Stripes
Almost every major designer who showcased at New York Fashion Week sent stripes down the runway. And these aren't your dad's pinstriped shirts either (although those are cool too). I'm talking vertical stripes, horizontal stripes, big and bold stripes, stripes on dresses, stripes on pants, stripes, stripes and more stripes. If stripes aren't your thing though, florals are still in.
Pink
It was the colour the stalked every cat walk! Pink showed up without frills, prints or girlish detailing and in every shade you can imagine this year. That solidified it as the "it" colour for 2017.
Students in Centennial College's Fashion Business and Management program also stay on top of fashion trends — but not just to look stylish. Instead, they stay informed about the latest fashion developments to gain an understanding of the business side of style and, for example, how current design trends and technologies predict sales dynamic for fashion products and services or why ethical, sustainable and innovative practices for leadership in a global fashion industry matter.
By Izabela Szydlo