Customer Engagement in a Connected World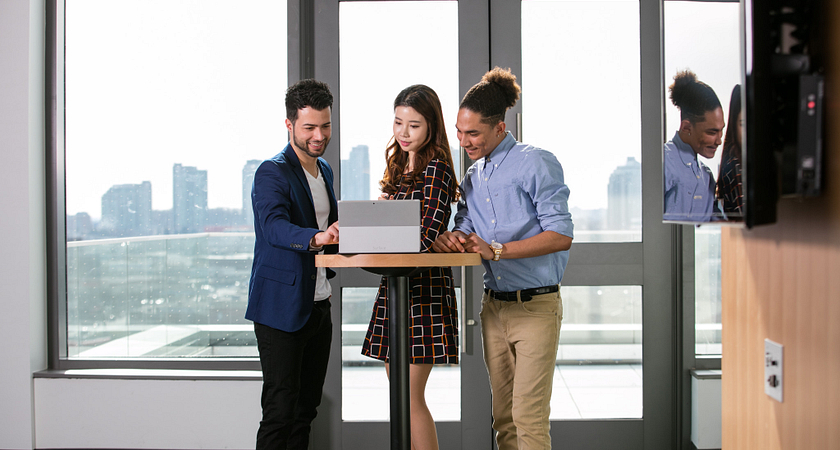 Scroll down your LinkedIn newsfeed and you will be faced with a high volume of discussions on the subject of digital transformation. In fact, since 2016, this has become the primary subject of concern for most business leaders. In an era of digital proliferation, companies are vying for customer attention and hence engagement is becoming of paramount importance. As an example, Companies aren't just using social media for promotions or to handle public relations crises anymore. They are now engaging with customers and potential customers in a way that allows people a more intimate connection to the brand. More importantly, it is allowing Marketers to play a decisive role in shaping organizational success.
In Centennial College's Marketing – Digital Strategy Engagement program, students are learning the principles of developing and evaluating digital marketing strategies to maximize customer engagement and create meaningful interactions in support of business growth. They will use this knowledge to launch careers as marketing managers, online marketing professionals, digital marketing specialists, digital media planners and more.
In planning for success in this digital world, students are offered the knowledge to utilize emerging tools and platforms to the benefit of the organization. We present here examples of some of the topics that will be covered as part of the program syllabus:
1. Live video
Platforms such as Twitter, Facebook, Youtube and Instagram have released live video options and as consumers become more in tune with their digital surroundings, they want to know the stories of their favourite brands. So, live video presents the opportunity for brands to stand out in a world dominated by recorded video. According to the Digital Marketing Institute, online video now accounts for 50 percent of all mobile traffic and there has been a huge rise.
2. Influencer Marketing
Influencer marketing isn't new. We have all seen celebrities endorse products and watched them take off. But now, the faces of influencers are shifting to social media personalities, whether Youtube stars, personal trainers, foodies or socialites. We'll see more of this, as influencers become defining voices in consumer markets, reports Forbes. Live video and this influencer trend are a match made in digital engagement heaven because product placement and sponsorships can so easily become a feature of influencer videos.
3. One-on-one Marketing, at scale
One of the key benefits of the digital transformation is gaining deeper knowledge of the consumers' preferences and in real-time. The other key benefit is the fact that advances in technology are allowing organizations to provide greater customization at an affordable cost. In 2017, Forbes reports that consumers are not only gravitating to marketing that resonates with their lifestyles but also to peer specialists with niche expertise to filter recommendations that meet their needs in a customized way. As a result we are seeing more companies opting for more customized product offering and targeted, almost personal-level content and campaigns.
4. Mobile First
This trend has probably been on every digital marketing list for a while now — with good reason: Our worlds revolve around our smart phones. However, according to Smart Insights, research shows that retail conversion rates are significantly lower on smart phones, so there is work to be done for many businesses to optimize conversion on mobile. That is resulting in companies paying very close attention to adaptive mobile design approaches. The Digital Marketing Institute also notes that 80 per cent of millennials use their phone in-store and 74 per cent claim to be willing to receive location-based mobile alerts. With the buying power of millennials, you can bet companies are factoring in stats such as these.
By Izabela Szydlo