Get Inspired: Little Known Facts about Famous Entrepreneurs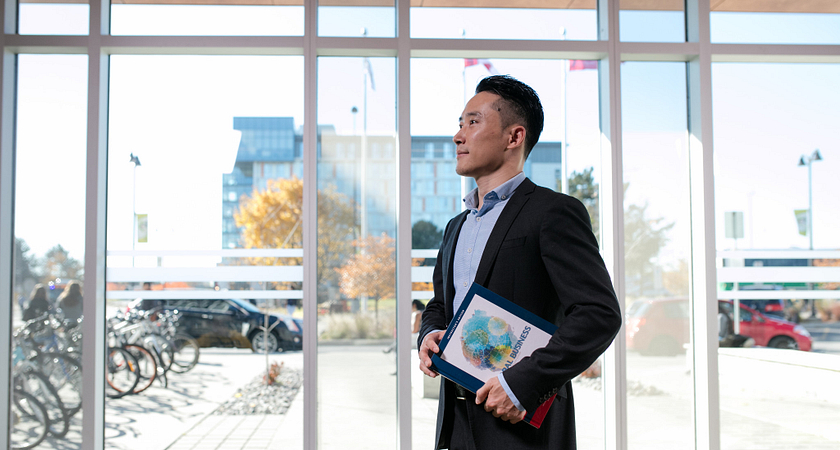 Entrepreneurship has been a buzzword in the business community over the last few years. And many business people are crediting millennials with having a particularly entrepreneurial spirit. But starting a business and keeping that business successfully going are two totally different challenges. One of the keys to longevity is understanding and cornering the global market. To inspire your international business outlook, here are some little-known facts about entrepreneurs whose brands are instantly recognizable around the world.
Warren Buffet
Despite consistently appearing on lists of the wealthiest people in the world, investor and billionaire Warren Buffet still lives in a three-bedroom home that he bought in 1958 for $31,500.
Richard Branson
He owns more than 400 companies under his Virgin Group umbrella, which has a net worth of $4.2-billion, but Richard Branson's very first business venture was at age 16 when he started a magazine called "Student."
Oprah Winfrey
Two days after the future media mogul started kindergarten, she wrote to her teacher saying: "I don't think I belong here 'cause I know a lot of big words." The teacher agreed and skipped Oprah to the first grade. 
Dick Costolo
The former CEO of Twitter may have laughed all the way to the bank as he watched the social media site become worth more than $8 billion but he's also making people laugh. That's because Dick Costolo regularly performs stand-up comedy at local clubs.
Indra Nooyi
In 2006, Indra Nooyi became PepsiCo's first female CEO and its first CEO not born in the U.S. But when she was a little girl growing up in India, Indra's mom would make her and her sister write speeches about what they would do if they were various world leaders. Pepsi CEO probably wasn't on the list of what Indra says was a nightly ritual.
Shawn "Jay-Z" Carter
The billionaire hip-hop and business icon is hailed as one of the greatest rappers ever but back in the day, when he was 15, he lost a rap contest judged by LL Cool J. He later beat LL Cool J in a rap battle.
Akio Morita
Long before the co-founder of Sony brought electronics to the world, he tried to introduce an automated rice cooker. The product sold less than 100 units, and on top of that, drew ire for burning rice.
Soichiro Honda
Honda has been the world's largest motorcycle manufacturer since 1959, but before he founded the company, Soichiro Honda applied for an engineer position at Toyota. He didn't get the job. 
Now you're familiar with some interesting facts about the successful entrepreneurs. Are you inspired? Want to dig deeper and actually learn about business? Centennial College's International Business Management program is the answer. The one-year undertaking covers key international topics such as international business law, international finance and banking, international marketing, international entrepreneurship and innovation, global business research and analysis and more.
By Izabela Szydlo