Canadian Court System Crash Course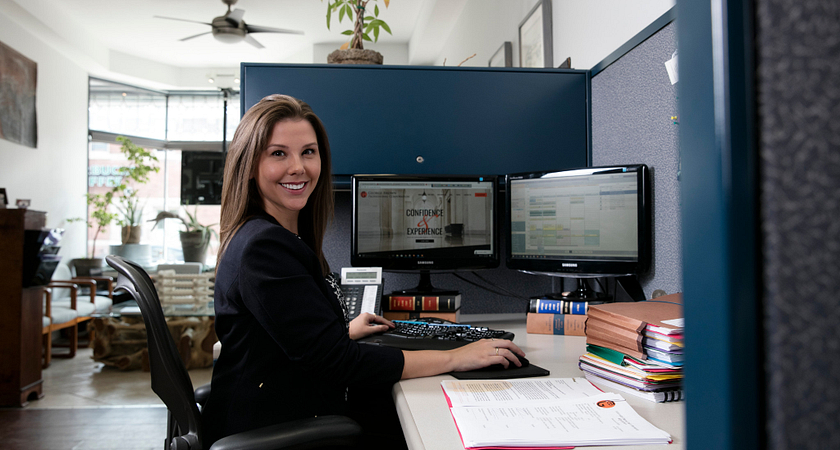 Imagine a family tree with various branches. That's kind of how Canada's court system looks. It's a system that students in Centennial College's Office Administration – Legal program become familiar with during the two years they spend in the program. That's because learners not only develop core office administration skills but also the know-how of legal office environments, current issues in Canadian laws, specialized areas of practice and more.
If you are interested in this area of study and are thinking of a career as an executive assistant, legal secretary, office coordinator, administrative support officer and more, here is a crash course in the Canadian court system to get you started.
The top
Canada's court system's top branch is the supreme court of Canada. It handles disputes in all law areas (constitutional law, administrative law, criminal law and civil law). However, don't expect this court to conduct trials because it only hears appeals from all the other Canadian courts. That is its entire purpose. Also, the Supreme Court only sits for three sessions a year (winter, spring and fall) when it considers between 500 to 600 appeal applications. It only ends up hearing between 65 to 80 appeals.
Second tier
Below the Supreme Court are the Court Martial Appeal Court, Provincial/Territorial Courts of Appeal and the Federal Court of Appeal. Each one has its own appeal area. The Federal Court of Appeal, for example, hears and decides disputes that include claims against the Government of Canada, civil suits between private parties in federally-regulated areas and reviews the decisions of most federal tribunals. Some examples of cases include citizenship appeals, immigration and refugee matters and intellectual property proceedings (think copyright). The provincial and territorial appeal courts, meanwhile, hears decisions of the superior courts and provincial/territorial courts, which can include family, property and commercial disputes, bankruptcies and more. Finally, the court martial appeal court, as the name suggests, is a specialized court that deals military court rulings. 
Third tier
The Provincial/Territorial Court of Appeals branches off to the Provincial/Territorial Superior Courts. Only serious criminal and civil cases are tried at this level. However, these courts also act as the first appeal level for the provincial and territorial courts. Meanwhile, the Federal Court of Appeal has two branches beneath it: Federal Court and Tax Court of Canada. The Federal Court was created in 1971 for "better administration of the laws of Canada and it is the successor of the Exchequer Court of Canada, which dated back to 1875." The Tax Court is where all issues dealing with tax and revenue are heard, including cases between the federal government and taxpayers.
Fourth tier
Military and Provincial/Territorial courts are both at this level. Military Court, also known as court martial, hears cases involving the Code of Service Discipline. This is a code that applies to all members of the Canadian forces as well as civilians who accompany the Forces on active service. The provincial/territorial courts, meanwhile, deal with common matters such as most criminal offences, family law maters, younger persons in conflict with the law, traffic and bylaw violations, small claims and more.
Fifth tier
The final tier contains provincial/territorial administrative tribunals and federal administrative tribunals. As the Justice Department states: "administrative tribunals are less formal than courts and are not part of the court system. However, they play an essential role in resolving disputes in Canadian society. Decisions of administrative tribunals may be reviewed in court to ensure that tribunals act fairly and according to the law."
By Izabela Szydlo