5 Tips For After You Graduate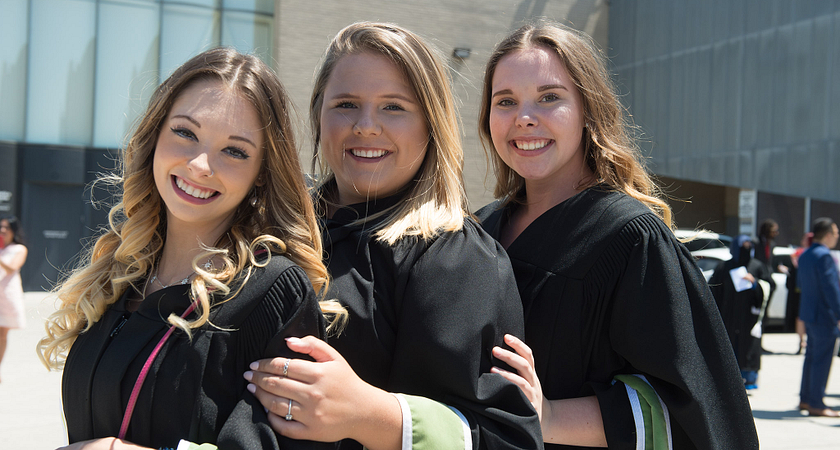 You made it to graduation, Congratulations! All the hard work, long nights and early mornings paid off. Now as you eagerly await the big day, there are some important things to remember after you walk across the big stage.
Finding a job after graduation is one of the main goals of every graduating student. Some people might find this an intimidating task, but with the right mindset and preparation, the transition from being a student to a member of the workforce can be a smooth one. Here are a few tips to help you in your journey to employment.
Network
Take advantage of your network. As recent graduates in your field, you are surrounded by classmates that are looking for a similar career. Stay in touch with your classmates and exchange any potential opportunities that come up. Take advantage of on-campus Alumni services to get in touch with former students. The more contacts you have, the better connected you are to your industry.
Talk to your contacts, chat over coffee, send a message online, reach out in whichever way you want and let people know what you are looking for and what you have to offer. You never know where the next big job lead can come from.
Build up your Resume and Cover Letter
A good resume can be the difference towards gaining an interview. Your resume is your pitch to demonstrate your skills and competencies. Review, edit and update your resume to highlight your experience.
Make sure your resume reads well and makes sense. Get a friend or family member to proofread and help you along the editing process. Another set of eyes can help.
Take the time to write a cover letter for the companies you apply for. The extra effort and attention to detail reflects well on you and demonstrates how ambitious you are.
Prepare
When you land an interview, be prepared. Read up on the company you are interviewing for. Have a good understanding of the company and what they are all about. Going into an interview with background knowledge of the company you are interviewing for demonstrates diligence and shows that you have an interest in the company.
Verse yourself in common interview questions, such as 'Why did you apply for this position?' or 'What are your strengths? Weaknesses?' and be prepared to ask your own questions about the company and what you will be doing there. 
Prepare for the interview process as well. Practice your interview skills on others and get feedback on the impression you are giving. Be confident in yourself and highlight your skills and experience, which leads us to our next tip.
Get Experience
Employers look for more than just a diploma. They want to know what you've done and how that relates to the position you are applying for. Detailing your past experience on your resume and during your interview makes you a much more attractive candidate.
How does one gain experience? Right out of school, do not be afraid to get involved with as many opportunities as possible. This can include internships or volunteering. The payoff is twofold: While getting experience, you are also adding to your network and increasing your opportunities to get hired.
Relax
While some recent grads may understandably feel anxious and uncertain about the future, take some time to relax. It is always good to set goals and have expectations about where you want to go. However, do not stress when the outcome does not go as expected.
Some reach their goal quicker than others. If you do not reach your goal as soon as you had thought, do not worry and burden yourself with a timeline. Take your time and learn as much as you can in the process.
Graduation is a big step in your life. Afterwards, there is a whole world full of potential opportunities. Set forth toward your goal and take the next big step. Congratulations and good luck!
Register for Hire Centennial at hire.centennialcollege.ca for more tips and resources for your career. Gain access to job resources such as resume and cover letter guides, job postings and professional advice through Hire Centennial.