The five big pros of a career as a Paralegal (and how Centennial College can help)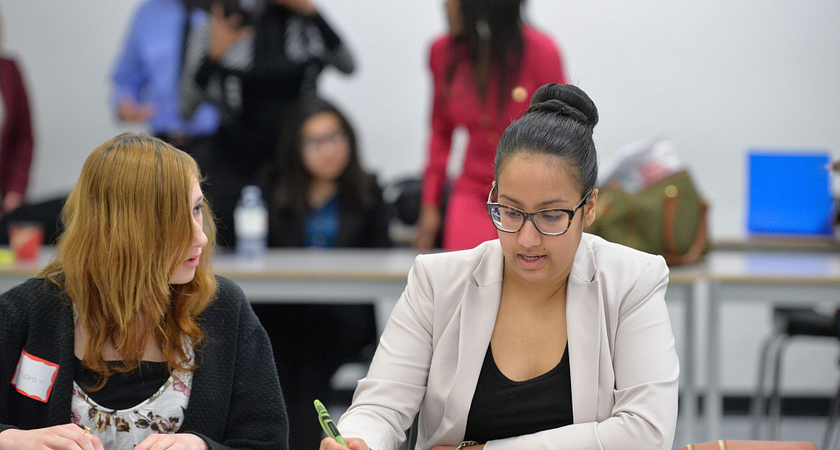 1. It's the fastest way to a law career
If you're looking to get into the legal world one way or another, but don't have the years and funds to invest getting a law degree, a Paralegal program is a quick (with Centennial College's Paralegal program taking a single year), convenient way to get an education, and start your law career.
2. You're an important part of the legal world
This faster path into the legal world doesn't mean a career as a paralegal is in any way less important. As a paralegal, you'll find yourself representing clients in summary Criminal Code offenses, at administrative tribunals, and in Small Claims Court. As a paralegal, you can also find yourself practicing in provincial offenses, landlord tenant law, immigration law, and employment law. In other words, it's a job that matters, helping people who look for you for expertise.
3. Diversity is important in the profession
After all, in a country as diverse as Canada, those that need help in the Canadian legal system come from many different backgrounds, races, and social statuses. They're all equal in the eyes of the law, but all have different needs. It only makes sense that the people that work with them in court have similarly diverse backgrounds, which is why it's important that anyone with the motivation to learn the skills can become a part of the legal system. Fortunately, Centennial College's diverse community means our paralegal program can provide that diversity.
4. To learn the profession, it takes on-your-feet experience
Obviously, an inside-out knowledge of Canada's laws helps, but theory and practice are two different things. To really be an effective paralegal, you'll need to learn on your feet, which is why Centennial's Paralegal students get a lot of practice. This includes participation in Student Moot Competitions (a term for fake practice trials) where students put what they've learned to the test, and get on-their-feet experience before even graduating. To complement that, the program also has a four-day-per-week work placement in the final semester for 14 weeks where you work in a law, corporate or government office, giving you work experience outside of school, before school's even done.
5. You get a chance to help people that need it
You don't just engage in this practical experience for its own sake. Another bit of experiential learning you can get involves helping those around you, through taking part in the Centennial Legal Information Centre ("CLIC"). As a part of CLIC, you develop and deliver public legal information presentations to other students, community organizations and members of the public. You can also shadow other legal organizations, where you'll get to observe courtrooms in action.
By Anthony Geremia