Ten tips for managing your next big project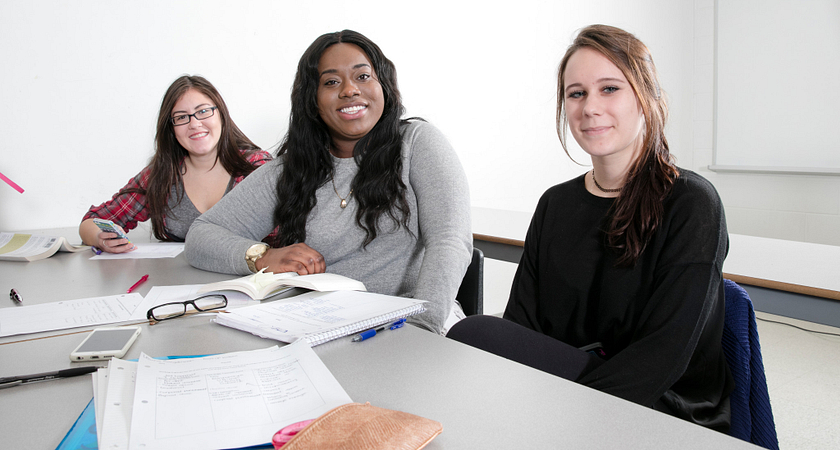 If there's one thing that unites students and employees of any age, it's group projects. Whether you're in school putting a presentation together, or at the office working on a new business venture, we all have to take part in a big group project sooner or later. Some people really don't like these kinds of projects, but there's an opportunity there. If you learn solid project management skills, like the ones you can get in Centennial College's Project Management postgrad program, then you have a skill that works in all kinds of work or school environments. For now though, here are some tips on how to manage your next group project, sourced from ProofHub, Redbooth and Villanova.
1. Plan it all out before you start
This means knowing exactly what you're trying to accomplish with the project, and what you need from the people you're working with, including the quality of work, who's responsible for what, and how you're communicating. The sooner you lay your goals down, the sooner you can start figuring out how to get there. Let's get more specific about what that means, though.
2. Define your Scope, and then stick with it
Once you start learning about project management, "scope" is a term that's going to come up a lot. It's basically a more sophisticated version of what I talked about above, where you layout your deliverables (what your project's goal is), your costs, your timeframe, the resources you have, and your stakeholders (everyone that's involved and how they're involved). It's really important to lock this down in advance, so you can watch out for the next point.
3. Beware of Scope Creep!
It's another term you'll hear a lot in project management. It's what happens when goals shift, new items are added to a project, and your objectives start to change. It's "can we do this, too?" If it's not stopped, you'll find yourself wasting time and money on things you didn't set out to do. Don't be afraid to turn something down because it's "out of scope."
4. Copy what works
You might feel the need to put a personal stamp on a project, but honestly, don't reinvent the wheel if you don't need to. If you can find a template to document your progress on or find other, similar projects you can reference, do it. Similarly, keep a record of any problems you come across now, so you can copy yourself later on.
5. Figure out who's best for which job
One of the most important skills you need when managing a project is delegating. In other words, it's giving each person on your team the right tasks for their skillset. It helps if you know who you're working with, or can figure out who's the best at what. You also need to make sure each member of your team knows exactly what they are doing, and when. Speaking of that…
6. Deadlines are important
Don't just use a project's due date as your final time limit. Set deadlines for specific tasks, and layout a timeline for the whole project. Specific milestones for specific tasks will break your project down into smaller, easier tasks. Make sure they're real-time limits, though, or people will feel stressed and burned out.
7. Meet often, but keep it short
Don't just give everyone their tasks, and check back when they're supposed to be done. Meet with your team often, say, once or twice a week, to check where everyone's at, whether things need to be changed and whether any problems have come up. But make sure these meetings aren't too long, or you'll spend more time planning than doing. And when you're not meeting, make sure everyone has an easy way to stay in touch, whether it's on the phone, through email, or through social media.
8. Come up with a good filing system
It's important to keep track of your paperwork during a large project, especially if it's for a written report. Otherwise, things could get lost, and team members might not work on the latest version of something. I recommend using Google Docs, so anyone can edit them anywhere.
9. Try to plan for issues
We can't predict the future, but we can predict what might go wrong. When planning your project, figure out issues that might come up, and then figure out how you're going to deal with them, so if that issue does happen, you're ready to take care of it.
10. Do a post-mortem
I was introduced to this term in my college program. A post-mortem means meeting after a large project is completed, and figuring out what worked, what didn't work, what could have been done better, and what was done well so that everyone can learn from it and take this learning onto the next project.
Want to learn more? Over just one year, Centennial College's Project Management program gives you the practical know-how you need to run projects efficiently and effectively. The certification you get will let employers know that you know more than just these tips, and are ready to tackle whatever important projects might come your way.
By: Anthony Geremia