Four of the strangest Canadian court cases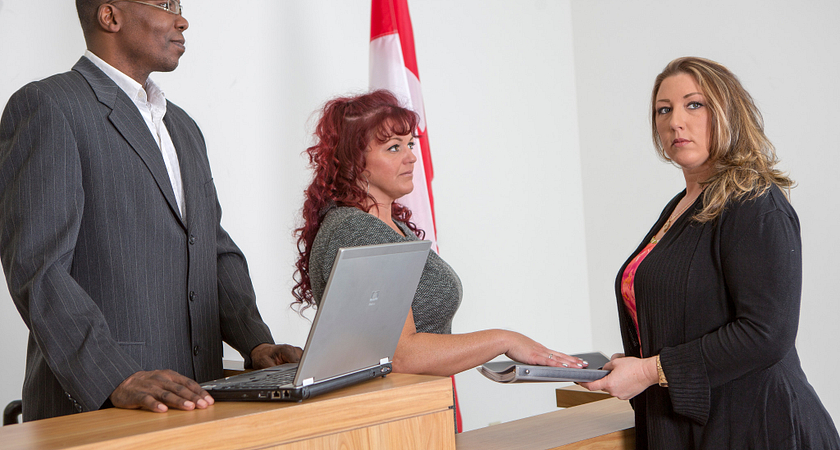 You don't have to be a lawyer or judge to get a career in the courts. It takes all kinds of people to make Canada's legal system run, and that includes roles like court reporting and court monitoring. If you want a quick, practical, way to get a career in the legal system, you can take Centennial College's Court Support Services program. In just two semesters, you're given a direct path to employment through a program that provides you with practical, real-world experience.
When it comes to the kind of cases you'll be seeing in the courtroom, while there are plenty of serious charges that need resolving, you won't always be taking part in them. You might run into cases that are a little bit stranger. Here's some unique Canadian court cases, both because of how odd they are and because of the interesting points they raise. One thing's for sure: Getting into Court Support Services means you'll get an interesting career.
1. Canadian Tire Money is serious business
Splitting shared assets in a divorce can be tough. One asset that's never thought about is company loyalty points from shopping, because most couples that are splitting up decide to just let those points go. But there was an exception for a case reported on by thecourt.ca. As they tell it, in the 2015 case of Nikolaev v Fakhredinov, one of the items being fought over was a whopping $34.84 worth of Canadian Tire money. It's worth noting that their lawyer costs more than that an hour. In the end, the amount was split down the middle.
2. It's not quite a fly in your soup
According to the CBC, this case managed to make it all the way up to the Supreme Court. A Windsor, Ontario man discovered one-and-a-half flies in a water bottle from Culligan of Canada Ltd., and claimed to have suffered psychological harm as a result, suing Culligan for more than $300,000 in damages from anxiety, depression and phobia. The court decided that the impact on him wasn't foreseeable, so the company wasn't liable.
3. What's in a name?
FindLaw Canada tells the story of Lorne Grabher, from Nova Scotia, who, for 25 years, had a custom license plate on his car, displaying his last name. The only problem is that a license plate that reads "Grab her" could be construed as "socially unacceptable," which is what the province itself said in a letter to him, saying that the plate had been cancelled in 2016. He eventually pursued legal action, and even got the mayor of his town behind him, arguing it was a violation of freedom of speech (and didn't qualify as hate speech, since it was just his last name). It's a legal saga that's still ongoing, but one that's ethically and legally interesting.
4. The longest, most difficult beer run ever
It all started as a simple run for drinks. Retired New Brunswick resident Gerard Comeau crossed the border into Quebec, bought some beer, and drove back home. But as iPolitics reports, he was tailed and given a $292.00 ticket by the RCMP in a sting operation, because he was only allowed to purchase and cross-provincial lines with 12 beers, and instead left with 14 cases, which were confiscated. Not one to take the seizure of his beverages lying down, Comeau decided to take it to provincial court, arguing that the 1867 Constitution act means there should be free trade between provinces. He won the case, but after that, it snowballed and went all the way to the Supreme Court! Sadly, though, the CBC would later report that he lost the case, and maintain that transporting alcohol between provinces was not a constitutional right.
If you want to be a part of this interesting world, and see odd cases like these, Centennial College's Court Support Services program can give you away in. Between practical experiences like mock trials, attending real courts, and connecting you to experts in the field, you'll be set up for an important career helping uphold Canadian laws, both standard and strange.
By: Anthony Geremia