Project Management Tools of the Trade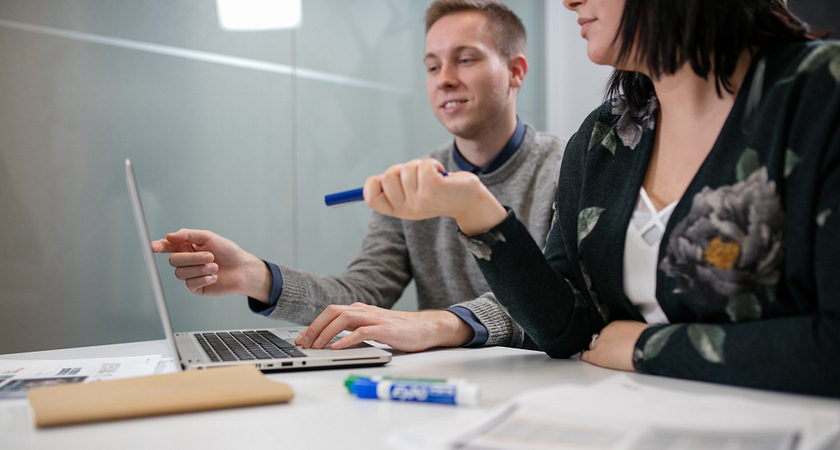 Companies want results. With a job in project management, you can help to deliver those results — while ensuring projects are on time, on budget and within scope. What's interesting about project management is that virtually all industries require professionals with this training and knowledge. Whether it's a marketing initiative that will introduce consumers to a new product, an internal accounting audit or the building of a new residential development, the results must be delivered within certain appointed parameters.
Turning the knowledge you gain from Project Management courses, such as those offered at Centennial College, into a career takes a few steps. Here are some key facts.
What is the Project Management Institute (PMI)?
To successfully launch a career in this industry, you'll need more than just a Project Management certificate. The Project Management Institute is the world's leading association for those who consider project, program or portfolio management their profession. It uses global advocacy, collaboration, education and research to help prepare millions of professionals for jobs in project management. One of the PMI's most important contributions is its manual, "A Guide to the Project Management Body of Knowledge (PMBOK® Guide)". Many Project Management certificate programs base their curriculum around this manual, which includes proven traditional practices that are widely applied as well as innovative emerging practices with widespread consensus of their value and usefulness. It has, essentially, played a big role in standardizing the project management field.
How Can the PMBOK® Guide Help Me Launch My Career?
Programs such as Centennial College's three-semester Project Management graduate certificate offering use the PMBOK® Guide to help prepare learners to work towards the PMI's Project Management Professional (PMP) designation. By incorporating the Guide into its curriculum, Centennial enhances its use with hands-on integration of technological tools such as Microsoft Project and leading-edge industry case studies with a focus on organizational leadership. This prepares students for a 14-week experiential learning opportunity with an organization to gain real-world experience. Students can then use that towards work requirements for the PMP® designation as well as the and the PMI's Certified Associate in Project Management (CAPM)® designation. CIO magazine ranked the PMP as the top project management certification because it proves job candidates have the specific skills and experience employers seek. Certified PMPs report earning up to 25 per cent more than non-certified professionals, according to PMI's site.
What Tools of the Trade Must I Know?
Of course, jobs in project management require knowledge of a variety of tools. One of the most important tools is Microsoft Project. It was specifically created to help project managers in planning development, distributing resources, tracking progress and analyzing work volumes. The software is basically a database with simple automation possibilities and operates three blocks: Tasks, Resources and Calendar, which are all connected. Stakeholder Map, which offers stakeholders mapping templates, says some of the benefits of Microsoft Project are: efficient organization of work, convenient tracking of all changes and project developments, highly customizable schedules, various possibilities for adding ideas and filtering data, risk prediction and prevention, and summary report capabilities. One of Centennial College's Project Management courses is devoted to teaching students the ins and outs of Microsoft Project.
What Kind of Jobs in Project Management Are Available?
The knowledge and skills you gain in Centennial's Project Management courses and the designation you can earn from the PMI will open doors to various industries. Project managers are needed in health, engineering, information technology, telecommunications, advertising, marketing, finance and education. You also won't be limited to a project manager role. Other job titles include project or business analyst, project scheduler and project coordinator.
By Izabela Szydlo