Seven ways to launch a career you love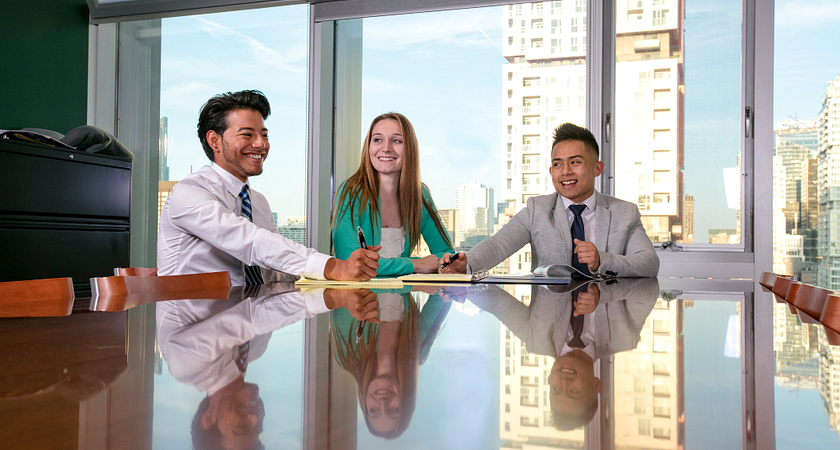 If you're trying to pick an education and the career that goes with it, it's important to carefully consider what's going to work for you. You want a career you can succeed in, one that pays well, and one that makes you happy. Most importantly, though, it's about balance. You need to decide what's most important to you. It's a tricky question, and one that requires a lot of reflection, but here's some tips to get you started thinking about the career you want.
1. Don't rush to find an answer
There's more to picking a career than just saying "what am I good at?" It deserves planning and contemplation, and you shouldn't rush into your education if you're not really certain about what kind of career you want. So, if you're coming out of high school, and still haven't figured out what you want to do, don't be afraid to take time off. Better to get it right and move slowly.
2. Find your natural talents
That being said, "what am I good at?" is certainly a good place to start figuring your career out. After all a, career will be easier and more productive for yourself if it involves you doing something you're naturally talented at. Examine yourself, and what your strengths are. What are your hobbies? Can they be turned into a career? Are you artistic? Good with numbers? A cook? A natural leader? Enjoy working with your hands? Think about it, and try to find a career that lines up with it.
3. Use our Career Explorer as an example
If you've figured out what you're good at, Centennial College can can help you zero in on a career matches your talents with our Career Explorer. It's a questionnaire about yourself and your interests that can match you to a career field, and point you to programs at the college that match your talents. It's not the only thing you can use to make your choice, but it's certainly a good start.
4. Something you like to do is important
Despite the modern backlash against it, "doing what you love" really is important for practical reasons. Your personal wellbeing at your job is important to both mental and physical health, but also, to the people that say "money is important," you could argue your happiness with your job affects that money. If you don't like what you're doing, you won't do as well at it, and won't advance in the career, meaning it's important to enjoy your work. This could be tied into your natural skills, too, as you probably enjoy the things you're naturally good at.
5. But you also need something that pays
Meanwhile, people that say it's important to get a job that pays well aren't too far off the mark, either. The fact is, you need to eat, you need a roof over your head, and you need enough cash to live at a level you're comfortable at. Money doesn't buy happiness, but it buys these things. Research is key here. While you shouldn't be picking careers based solely on money, you need to have a serious look at what a career pays (Payscale is good for that) and really think about whether the standard of life you'll gain from it is something you're comfortable with.
6. And something that's hiring
This is another research-oriented question, and one that can change over time. If you've got an idea of a career field you want to go into, you need to make sure there are actually jobs available. You want something that's got jobs now, or something that's possibly going to expand in the future. Of course, if it's a smaller industry, you can still get hired, it's just a harder process, and you need to figure out how much of a job-search grind you're really willing to put up with.
7. Don't be afraid to change paths
It's possible to think carefully, weigh your options, and still make a choice that doesn't fit you. Maybe as you learn more about the career, you realize it doesn't fit. You don't enjoy it, it doesn't fit your talents, the job market isn't what you were expecting. Even if you're in school, even if you're employed, it's never too late to change careers. Many people find their talents later in life. It's better to change gears and find a profession that fits instead of carry on in a field that doesn't work for you. If you're still in school at Centennial, you can always transfer to another program, and if you're in a career and looking to change it, we have Continuing Education and Distance Learning to help make that possible.
By Anthony Geremia