Eight good reasons to enrol in Distance Learning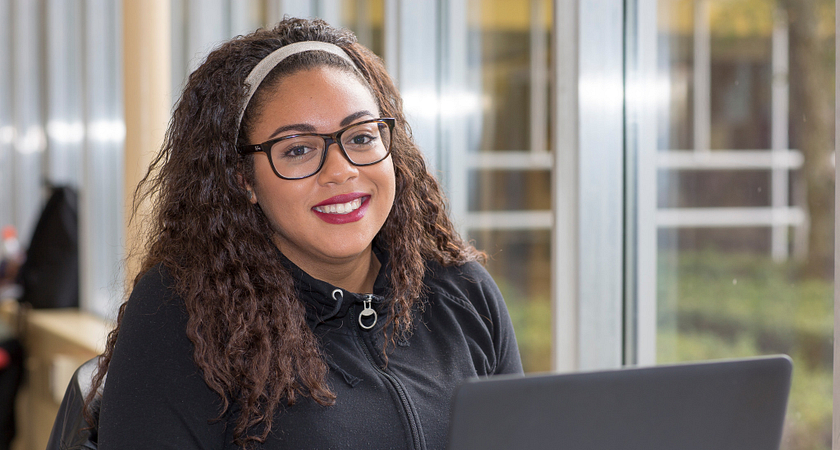 It's never too late to get a college education, and in today's job market, it can be a smart investment in your future to pick up new skills. But for many people, it's hard to make that leap, thanks to barriers in life that prevent them from making it to college to take classes. Luckily, Centennial College believes education is everyone's right, which is why we provide Distance Learning.
Here's how it works: Programs in Distance Learning take place online, over Centennial College's eCentennial Learning Management system. This online learning is led by a professional instructor, just like an in-school class. You can access an online classroom 24-7 through our eCentennial system, use it to view course materials, videos, and assignments when you have the time, and correspond with your teacher and fellow students online. The main idea behind distance education is letting you broaden your intellectual horizons without having to sacrifice your current life to do it. If you're thinking of continuing your education, here's a few reasons why Distance Learning could fit your needs.
1. You're working
Everyone needs to get paid, and if you're working a job to take care of the bills, you may not be able to (or want to) quit for the sake of your education, even if you're getting that education to get a better job. Or maybe you only work part-time, but your work schedule just isn't flexible enough to give you the time you need to come to class. Luckily, you don't have to take that financial hit with Distance Learning. You pick when you do your schoolwork, fitting it around your work hours.
2. You have family responsibilities
If you've got children or relatives that need caring for, school may keep you away from them for too much time. Those responsibilities are important, which is why as long as you can block a bit of time to get your studies done, Distance Learning will let you learn with your family around you.
3. Getting to campus is a problem
We all know commuting in Toronto can be difficult, and if you're coming from outside of the city, you could be looking at hours of travel both coming and going. This relates to those work and family responsibilities, but it can be an annoyance on its own. With Distance Learning, you don't have to hit the road, and can learn in the convenience (and at this time of year, warmth) of your own home. Even the in-person exams that some of our programs require can be administered almost anywhere, thanks to a proctor.
4. Accessibility is an issue
Centennial College works hard to make its campus accessible, but even then, you may have barriers that keep you from coming to the school. Accessibility is one of Distance Learning's strongest advantages, letting you learn in a space that suits your physical needs.
5. You'd just rather be at home
Maybe you don't want to be in a school setting, or perhaps you feel like you study and learn better on your own, at home. Or maybe you don't need a specific reason, and just don't want to come to college. Luckily, you don't literally go back to school to go back to school. You can learn from home with Distance Learning, stay in touch with your professors and fellow students through email or a discussion board, and have it your way.
6. You want to enhance your career
Up until now, we've only talked about why you can't come to campus, without going into why you want to get a new education to begin with. One of the many reasons distance learners continue their education is to advance their career. If you think you've hit a wall at your current job, getting further education can give you the competitive edge to climb the corporate ladder, all without sacrificing your current position, since, as mentioned above, you can keep your job.
7. You want a different career
Similarly, if you just don't like the job you're in, Distance Learning can give you the foundation to change your career to something else, letting you study another path that interests you without having to go through the stress of quitting your current job first.
8. You just want to learn something new
Education doesn't have to just be about career enhancement. You can also use it to pick up life skills for their own sake. Learning can be a fun process, and you can continue your education solely for personal fulfillment, with Distance Learning subjects as diverse as computers, writing, makeup, wine appreciation and culinary arts to teach you simple life skills you can learn for your own enjoyment and fulfillment.
By Anthony Geremia