Four reasons you should take a graduate certificate program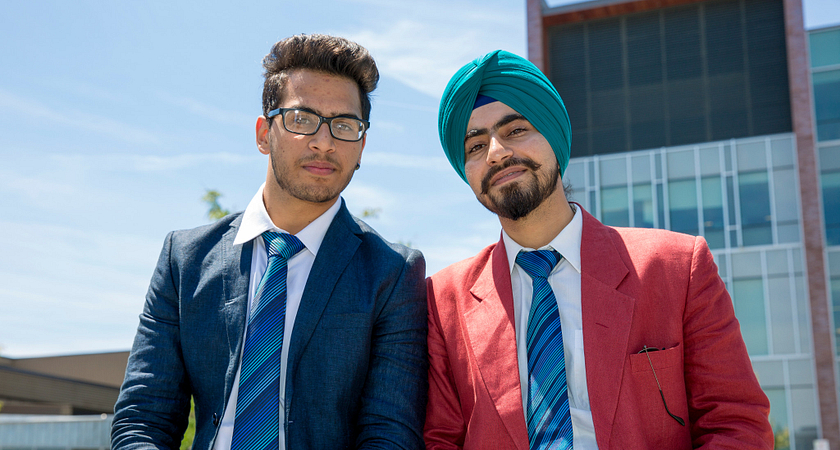 It's that time of year when another college semester has come to an end, and students are looking to the future, figuring out what the rest of their career and education will hold. Some want to enter the job force immediately, but if you're one of those students, there are other options, particularly if you think your skills don't separate you from the crowd yet, or if you're looking to specialize your area of expertise.
Graduate certificate programs are a solution colleges like Centennial offer to those who want to take a new direction in a career, or receive additional, focused education, provided you already have a graduate diploma or experience in your chosen area. Graduate certificate programs are practically-oriented, focused on giving you hands-on experience with the tools used by practitioners in the industry. Skills that take a long time to learn are taught in a much shorter time in our labs, and you get a chance to build a portfolio showing the skills you've learned, letting you enter the job market as a proven professional. Here are more reasons why one of Centennial College's graduate certificate programs can be right for you.
1. You get a more specific education
One of the reasons you might take a post-grad is to enhance your current education since it can act as a supplement to what you already know. Many of Centennial College's graduate certificate programs are more narrow, specialized versions of our standard programs as well, designed to give you more skills needed in whatever trade it is you want to enter, meaning you can acquire more specific jobs, or meet particularly tough industry standards. Plus, it helps you stand out from the crowd since most applicants have only a standard undergrad.
2. You'll gain industry experience
Our graduate certificate programs typically include internships, field placements or co-op components during their run, which will put you in the middle of professional work environments, providing you with valuable on-the-job training and industry contacts you can use to network your way into a job. Sometimes, the field placement will even hire you once you're finished, making it the smoothest transition from education to a work environment that's possible.
3. You'll gain a new set of career connections
That previously mentioned transition is made possible thanks to the networking opportunities co-ops, placements and internships provide, letting you get to meet and make contact with industry professionals that can help you out, spread your name around and even hire you. Even if a Centennial College graduate certificate program doesn't feature one of these, it's still taught by industry professionals you can make connections with, and your fellow classmates can also serve at the beginning of your professional network, since you're all going to be heading into the same industry, and will be future colleagues.
4. It's quick
Most undergraduate programs take about four years to complete, and a reason one might not seek a postgrad is the desire to simply get out in the world, and not spend more time in school. However, graduate certificate programs can be completed in as little time as eight months, particularly if you've already earned qualification in an undergraduate program.  It's a short-term time investment for much longer success since you'll arrive far more qualified into the job market.
By Anthony Geremia