Five secrets of food styling: What you don't know about the food you see in ads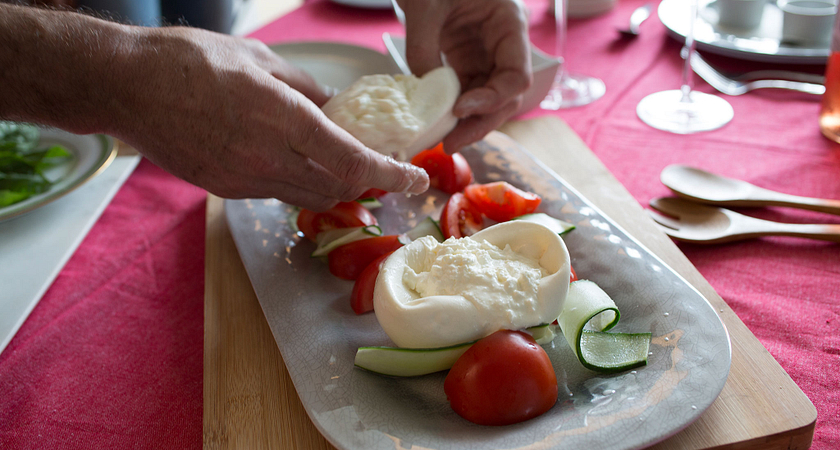 If you've ever Instagrammed your meal, you've experienced a tiny slice of what it means to be a Food Stylist. Ever look at how the food appears in restaurant ads? Food Stylists do that. They also photograph for magazines, blogs, and anything else where the presentation of a dish is key. There's actually an art to it, and it's less fake than you'd think. Making food beautiful to look at is their job. Centennial College teaches you about another important part of the world of food with its Food Media program, which can get you into the industry surrounding food as a writer, editor, or one of these stylists. Here's a few more things you didn't know about the career.
1. It isn't always fake food
We've been trained to think of the food in fast food commercials as fake. But Bon Appetit's article on food styling spells it out: The days of food being fake are over. For that publication's food styling, real dishes are used. On the other hand, they're still heavily altered in sometimes less-than-appetizing ways for the shoot, since the aim is to make the food look its best first, with everything else coming second. All Day explains more about why that is, saying that regulations now prohibit the use of fake ingredients, and the style of photography itself has now changed to favour more casual, less artificial-looking setups.
2. There is plenty of trickery, though
All Day continues on, and admits that there's still plenty of trickery required to get the perfect shot of food looking its best. Some of the tricks the professionals use include:
Undercooking meat so it retains moisture, and doesn't crack and peel.
Add effects with food dye and syrup to that same meat.
Put extra cheese on an individual slice of pizza in order to make it particularly gooey.
Use plastic ice cubes, because they won't melt during the long photography session, and will sink to the bottom of the glass.
Create condensation on a glass using corn syrup and water.
Burgers and sandwiches are kept up with toothpicks and cardboard lining. Speaking of that…
3. Burgers and sandwiches are the toughest foods to get right
Bon Appetit spells out some other secrets of the industry, namely that burgers and sandwiches, the things we see most often in fast food ads, are actually the hardest foods to work with. The given reasons are that they have a bunch of different layers and components that need to look good, and it's a "race against the clock" to capture photos or video of the final product. Speaking of burgers, food stylists are even employed by McDonald's Canada, as this youtube video shows us.
4. You can make a career out of it.
For further reading, the Spruce has a pair of interviews with food stylists (Laurie Knoop and Mariana Velasquez), where you can read more about the career and the tools of the trade that go with it. Here's the most interesting things they told us, though, along with some other publications.
5. The best way to learn how is by doing
One of the recommendations that came out of the interviews was that "styling is something you learn by doing," and that shadowing a professional is the best way to learn. Luckily, that's something the Food Media program offers. There's a lot more to the world of food than being a chef, or a restaurant manager, or anything else that involves the preparation and serving of food. Centennial College teaches you about another important part of the world of food with its Food Media program, full of the kind of practical experience you need to get into the field of making dishes as delicious to the eyes as they are to the mouth.
By Anthony Geremia