Three good reasons for a business professional to go back to school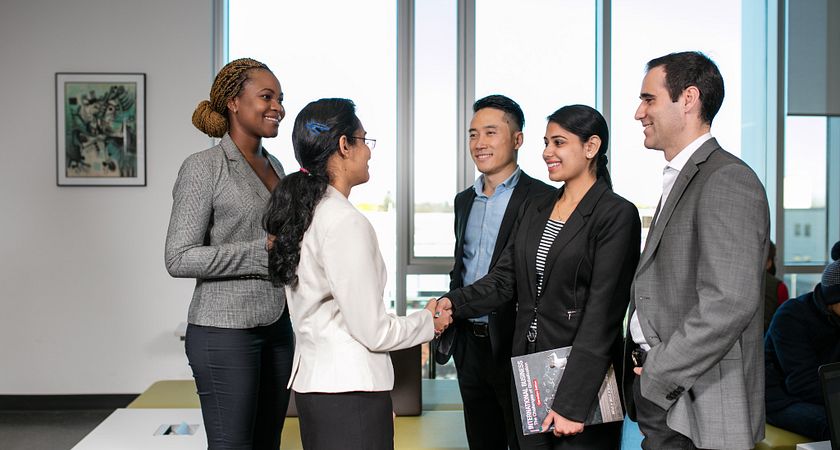 When's the right time for a business professional to enhance their education? If you're a working professional trying to make it in the business world, and who wants to get on with their career in business, it's a question that can be tough to answer. It can be a struggle to stand out in the job market and in your career, but at the same time, there's a worry that taking time off to go back to school will stall that career. Luckily, Centennial College's business school has the solution in the form of its graduate certificate business programs, including Corporate Account Management, Advanced Business Management- Alcoholic Beverages, and Supply Chain Management- Logistics, among others. Here's why a business professional can do well for themselves by taking one of these programs.
1) You'll get your education in a shorter time
Perhaps most importantly for someone who's already working, or trying to work in the business field is the fact that you don't have to devote a significant chunk of your life to a graduate certificate program, since they don't take very long to complete. Most of Centennial's post-graduate programs only run for two semesters, followed by a field placement, meaning you're finished in no time, ready to move on with your career. Another advantage of the accelerated timeline that someone in the business field can appreciate is that it will cost you less. Instead of paying four years of tuition, you only pay for a single semester, making it less of a financial investment.
2) The programs are focused and streamlined
An advantage of their shorter length is that these graduate certificate programs feature a streamlined, focused education. There's no general education in a post-graduate program, as it assumes everyone there's already got experience. Instead, these short business programs are about the specific career you want to get into, a crash course on making you hirable. This specialized focus also means that the class sizes will be smaller, so you'll get a more personalized education, and you'll be able to get to know your fellow business professional classmates and instructor, helping you upgrade your professional contacts. Finally, many of these programs contain a co-op component, which will see you spending time in the working word, continuing your education in the field, getting essentially paid to practice the job you'll be doing full-time when it's over
3) A graduate certificate will make you stand out
Having a graduate certificate is a way of broadcasting that you've got special training, that you're uniquely qualified to work on the specific thing you trained for, and that you're a cut above the rest. The co-op aspect of these programs also means that you'll have actually spent time working in that profession, instead of just learning about it. The point is, you'll stand out from the crowd, and a business graduate certificate will provide you with a competitive, appealing edge to employers, letting you get the best value out of your trip back into the world of post-secondary education. So, have a look at what we offer, and get ahead of the crowd.
Anthony Geremia