How graduate certificate programs can land you a career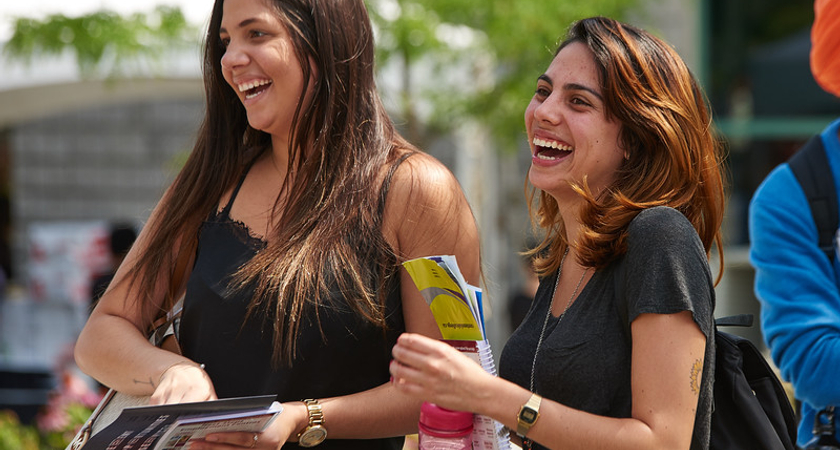 If you're in your last year of your program in college, you need to take a moment to ask yourself a very important question: "What now?" What does your career look like after you've graduated? Do you have the skills and focus needed to land that dream job? Or do you think you need a little bit more? If you've been out in the workforce for awhile, you could also be asking yourself those same questions. If you want to specialize your education, or even get an education in a different area, a graduate certificate program may be for you. Centennial College graduate certificate programs are short, running a year in length, and focus on the skills related to a specific career.
So, what is a graduate certificate? It's a short college program designed specifically for students that already have postsecondary education. Graduate certificate programs build on what you learned during your undergrad program. They're designed to deepen your knowledge of a specific segment of your chosen career. When you're taking a postgrad program, you'll have time to focus on key skills, network with professionals, and gain practical experiences through internships and placements. You're building on the knowledge and skills you already have to gain an extra bit of employability. At the same time, you could also take a graduate certificate program to change the focus of your career path, without needing to go through another lengthy and expensive education, opening up new careers when you hit the job market.
Graduate certificate programs at college may be short, but they're a lot of work. You'll need discipline and time management to succeed. A good thing about this is that you'll be prepared for the challenges of the working world, since you'll have gone through a test run of that world while you're in school. The education is important, but to get the most out of it, you need to make sure that you put effort into it, and pursue the networking and job opportunities that will present themselves during the program.
University graduates have certainly taken notice of what college has to offer post-grad. Some 40 per cent more university graduates are applying to college than five years ago. They know a graduate certificate is a proven path to a successful career.
It'll be a challenge, but it will give you an advantage in the job market. If that sounds appealing to you, have a look at the postgrad programs at Centennial College have to offer, and cut ahead of the job-hunting crowd.
By Anthony Geremia