Three reasons Ontario colleges will connect you to a career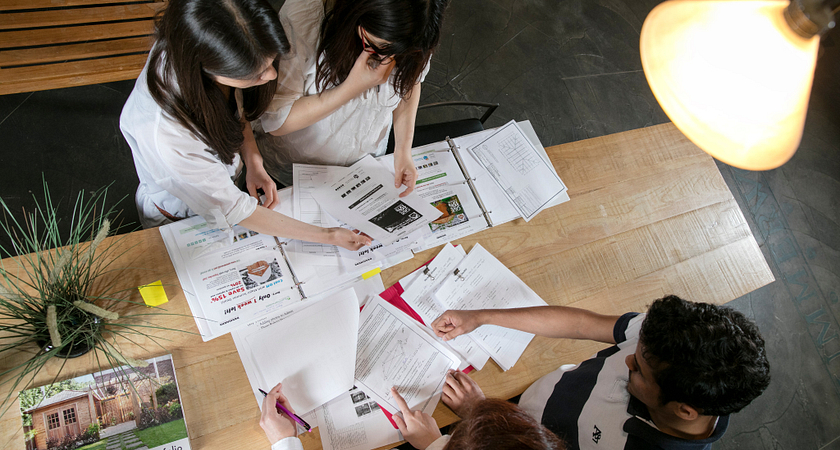 If you're a student looking to make a move into the post-secondary world, it can be challenging to choose your path. Where should you go to school? What should you study? Most importantly, though, what's going to lead you into a career?
When you're coming out of high school, it's hard to avoid bias against College. The truth is, college is your first, best choice for getting your career going, and colleges in Ontario are among the best at getting you into a career you love. College is about putting the textbooks away, getting into the thick of things, and learning your skills by doing, something Ontario colleges like Centennial College embody. Here's the proof:
The statistics prove it
Let's look at some raw numbers. According to a survey conducted by Colleges Ontario, a college education has proven to be a gateway to employment. Specifically, the statistics reveal 83 percent of recent Ontario College graduates managed to find employment within six months of their graduation.
Other statistics released reveal 78 percent of these graduates were satisfied with their education, and on the flip side, 91 percent of employers were satisfied with the new graduates that they hired on. Speaking of that…
Companies know it works, and are setting up work-integrated learning experiences.
As the Globe and Mail reports, companies are taking notice of this. In this instance, financial services and banks who are part of the Toronto Financial Services Alliance (TFSA) have created an initiative called Aspire to provide post-secondary students with the opportunity for work-integrated learning experiences, in hopes of creating 10,000 new placements. The idea is to create pre-trained employees, ready for a job before they even graduate.
This is important, because a co-op or placement program provides a valuable bridge between education and work, by giving you real job experience. Aside from being the best way to learn about your career, it helps give you bankable, resume-worthy experience, and can be used to network your way into a job. At Centennial College, we already incorporate co-op and field placements into many of our programs because of this.
We're a newsworthy school with a reputable name
The government of Ontario recognized our achievements during our 50th anniversary, donating over $2 million to invest in new technology, equipment, and learning spaces to enhance the student experience, keep our education current and continue to connect students to jobs. The Toronto Star wrote a story about our new Digital Engagement Strategy program, and how it's bridging an important skills gap in the digital marketing world. Inside Toronto even published a piece about how good our new student-run restaurant, The Local, is. There's a point to all of this press: When you're going out into the job market, showing people where you got your education, you want it to be from an institution you know and respect. Ontario colleges are known and respected, and Centennial College has made a name for itself. By joining up with us, you can make a name for yourself, too, and be connected to a rewarding career.
By Anthony Geremia