Get ready for college with these five easy steps!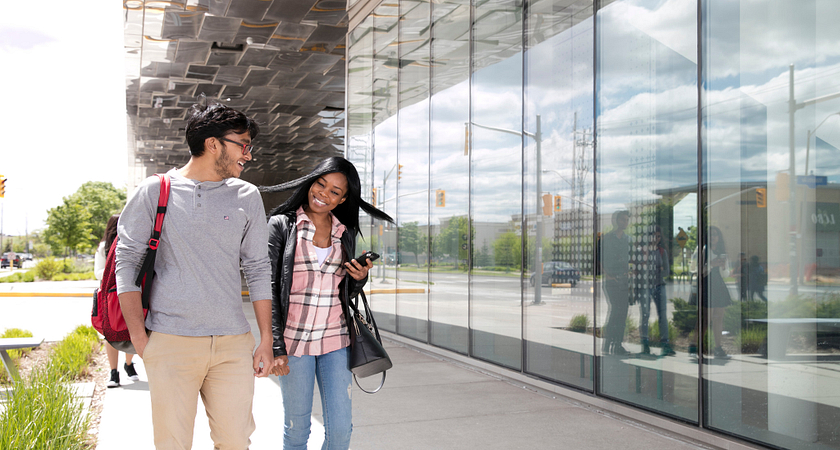 Summer is almost over (boo!) and school will begin again soon. If you're starting a Centennial College program in September, there's a good chance this is your first time at college. It's a bit different than high school, and you're hopefully doing your best to make sure you're ready for class. Here's a quick guide to help you get prepared.
Know when and where your classes are
This seems obvious, but a lot of students think they can wing it the first day. If you're taking classes at Centennial's Morningside, Ashtonbee or Progress campuses, they're pretty big, and you'll want some idea of where you're going if you don't want to spend half an hour wandering aimlessly. Also, make sure you're at the right campus. It's rare, but some programs take place across multiple campuses – and imagine finding out you went to the wrong one!
Budget
You've got to make sure your money is in place before you start spending it at college. In fact, now is the perfect time to become a money expert. For example, if you're getting OSAP to pay for school, you need to make sure you know how much you're getting and when you'll be receiving it. You don't want to be left hanging without cash. Are you living at home, on residence, or on your own? That'll affect the money situation. Make sure you know your financial situation and create a monthly budget. If you need assistance, our financial services department can help with budgeting, as well as answer questions about cash flow.
How are you getting to school?
Unless you're living on residence, how you get to school may have a big impact on your school life, as well as your budget. If you're commuting from far away, such as Brampton, taking a bus back and forth, while being the cheapest option, can take four hours out of your day. On the other hand, driving means you need to worry about gas, insurance, parking and the upkeep when your car breaks down. Have you considered carpooling to share costs? Basically, you need to figure out the most cost- and time-effective way to get to campus. Keep in mind, though, you can always get some reading or schoolwork done if you face a long commute on public transit.
Decide your activities
Don't just head straight home after class. You'll want to take part in some kind of club or group. Participating in school life is important for personal growth, not to mention career development. Just knowing your subject isn't enough, you need school activities to develop your communication skills, confidence and leadership qualities. You can volunteer to help at orientation or graduation, or join a student club, or simply participate in the activities the student association (CCSAI) holds on campus. There's a lot to do, and you don't have to do it all, but it's worth looking into and finding something you like. A good way to find out what's available is to…
Go to orientation
If you're eyeing your last few days of freedom before school starts, or if it's just a pain to get to campus, you may be tempted to skip out on orientation entirely. It's worth attending, though. You can find out where your classes are, meet your teachers and fellow students, learn what clubs are around, and generally get prepared. You'll also be able to take care of important school business during orientation day, instead of having to wait until classes begin. This includes getting a timetable if you don't have one, your student photo ID, and your parking pass if you're driving. You'll also get set up on the myCentennial intranet system. During your orientation, the CCSAI will give a presentation about who they are and what they offer. Orientation is a good time to have a look at any clubs and organizations you may want to join, which is a great way to meet new people.
By Anthony Geremia