What's happening over the winter break in Toronto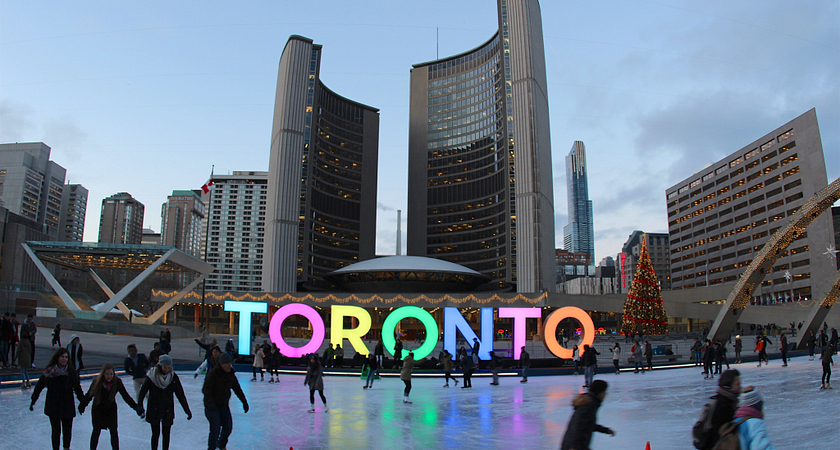 Now that you have some time off from school, your winter break is the perfect time to visit the city, particularly if you don't usually live near Toronto. There are always special events to take in, and around the holiday break, there is even more than usual gig on. Here's this year's Toronto winter highlights, with links you can follow to learn more details.
A bit of last-minute holiday shopping
If you still need to pick a couple of things up for your friends or family, and want to take in some wonderful sights, sounds and smells while you do so, the Toronto Christmas Market is going to be open until December 23rd at the Distillery District.
The traditional Toronto sights
Anyone who lives in Toronto has to see the CN Tower at least once, and if you visit between January and March, aside from the usual magnificent views of the city, you'll also get to see an important piece of Canadian culture in the form of Regalia Native Pride, an exhibit of 30 portraits of people from 14 different First Nations that tell their personal stories, along with those of their people.
Art and museums
For a slice of finer history and culture, there are two great, long-standing places in the city you can go: The Art Gallery of Ontario (AGO), and the Royal Ontario Museum (ROM).
Over at the AGO, they've recently worked with the Contemporary Arts Center of New Orleans to present a new exhibit, called Mickalene Thomas: Femmes Noires, consisting of paintings, silkscreens, photographs, time-based media and site-specific installations exploring how black women are represented in art and popular culture.
For something more straightforward, how about dinosaurs? The ROM has just unveiled a new one, a kind of Ankylosaur, named Zuul Crurivastator. It's one of the most complete Ankylosaurs ever, and there's a whole exhibition about its life that was also just unveiled.
Timeless classics in new forms
Winter's a good time to take in new versions of some of this country's most popular holiday stories. It's a holiday tradition at The National Ballet of Canada, for example, to stage The Nutcracker, the popular Christmas story. The current version features Canadian choreography by James Kudelka. Meanwhile, the Soulpepper Theatre Company is putting on a version of the classic Charles Dickens Christmas story, A Christmas Carol.
End the year in the heart of the city
What are your plans for ringing in the New Year? You might want to hang with friends or family, but if you want to head downtown, there's plenty of options in Toronto. The biggest one, though, is a free, all-ages skating and music event at Nathan Phillips Square, in the center of the city, featuring DJs and live performances to finish off the year on December 31st.
By Anthony Geremia