What you can get from a career in recreation and leisure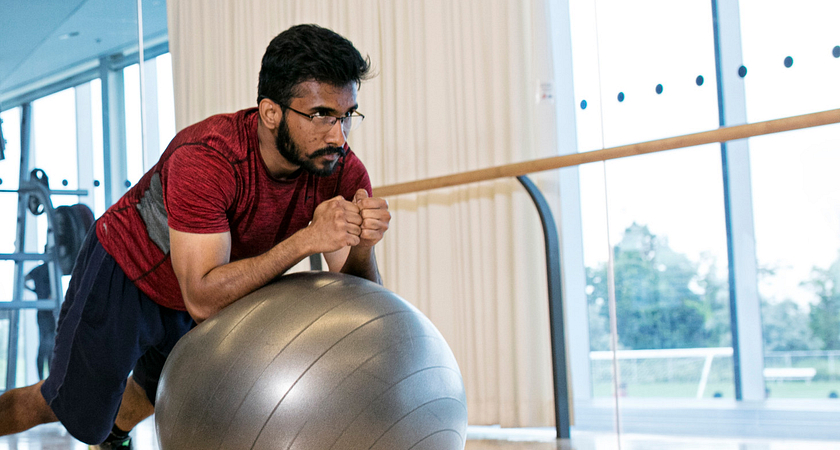 Everyone wants a job that's fun, and by getting a career in recreation and leisure, you make fun your business. But there's more to recreation and leisure than just the fun itself. At Centennial College, we focus on recreation as a key to wellness and culture. A successful rec and leisure career sees you being part teacher, part athlete, and part boss.  In our Recreation and Leisure Services program, one of the college's longest-running offerings, you get to learn all the skills you need through both practical activities and supervised field placements that put you out into the field. You're promoting lifelong learning and fitness outside of school time (and school age). But what does a career in Rec and Leisure really mean?
Generally, as recreation worker, you're creating programming in the form of activities that appeal to different age groups, be they children, the elderly, or simply the general public. You could be creating these activities to entertain, to promote wellness, to educate, or for social good. It's a combination of planning, marketing, management and public relations. You also need to know about safety, first aid and CPR (don't worry, we teach it). You could be working in volunteer agencies, or in recreation facilities including playgrounds, parks, camps, pools, or senior centres. Attitude is important, too. Recreation needs to be fun, so a positive attitude is important.
Possible Careers Include
At the topmost level, you can be a director of recreation and parks, where you manage and develop programs in recreational settings. You can serve as an advisor to a larger authority, and you can also be responsible for recreation or park budgets.
Recreation leaders and supervisors, who run a recreation centre's daily operation. They organize, schedule and direct operations, keep records and make sure everything is properly used and safe. It's not all administration, though, as they may still lead classes and activities
Activity specialists, as the name implies, focus on one activity, like swimming, running, or a specific sport. It's a more hands-on role, where you'll give coaching and instruction. They can work in camps, or in recreation centres.
As a camp counselor, you'll work with children or teenagers through outdoor activities. You'll also need to supervise and provide guidance for daily living and social activities. If you have a specific outdoor activity you're really good at, you can specialize in that. Alex Malmsten, one of our alumni, started out as a summer camp counsellor, and wanted to do that for a living. After his time at Centennial College, he'd work as a Recreation Supervisor for the City of Barrie, supervising a staff of four in their community centre, running programs involving fitness, sports, aquatics and arts.
As a camp director, you'd take on a more managerial role, planning activities and programs, along with the administrative tasks to keep the camp going. You might find yourself taking part in fundraising and public relations roles as well.
By Anthony Geremia