Five essential things a college student needs to do before school is over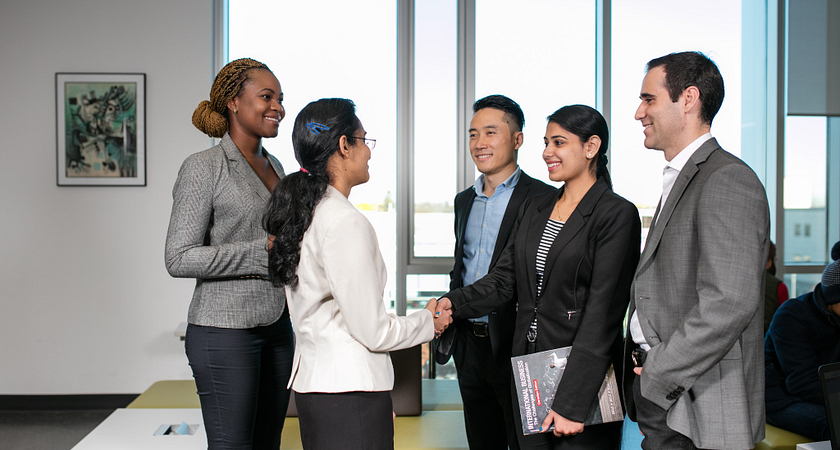 There's a lot to keep track of when you start college. Between your classes, your assignments, and managing the changes in your life, it's easy to get so caught up in the moment that you don't think about what'll happen when school's over. A big reason you're at college is to get your career going when it's over, and you don't want to graduate, and wonder "what now?" Here's what you need to be doing while you're in school to make sure that you'll be ready to transition into a career when it's over.
Network with professors and students
At the very least, you want to cultivate some LinkedIn contacts. However, if you can maintain a friendly email-based correspondence with your teachers, that's even better. You can talk to them after class about projects and internships. Professors may offer you letters of recommendation, or even introduce you to potential employers.
It's important to stay in touch with your fellow students, too. When you graduate, you'll all be trying to do the same thing and can help each other. Build these relationships in school, and keep them after, that way you'll graduate with a strong network of peers. They'll help you get to where you want to be, by letting you know about job opportunities, what they find out about the industry, and more. Similarly, take time to join clubs and organizations on campus, since that's the main reason why they exist. Who you know is a job-search constant.
Visit the Career Services
At Centennial College's Career Services, you can learn how to write a cover letter and resume. You'll also learn interview skills, and learn a bit about networking. Don't wait until you graduate! We also have a job board and employment resources you can use to get your career moving before school is done.
If your program doesn't have a placement, get one
Luckily, most of Centennial College's programs feature a field placement of some sort. These placements are essentially real-life job practice. You might even get hired by whoever you're placed with. Even if you're not getting paid (and sometimes, you are), field placements are worth it for the hands-on experience and the career connections. Remember that network I was talking about? You can build it in your workplace, too. It also satisfies the need to have experience listed on your resume. So, if your program doesn't happen to have a placement, look into arranging one yourself.
Research the job you want
Take some time to research the companies you want to work at and the details of your ideal career. Don't be afraid to contact people. Sending a cold email is an experiment you should try at least once, and you can usually find email addresses if you look hard enough. Go ahead and ask for information from someone in a high place. You never know what opportunity it could bring you.
Get a job
Getting extra cash while you're in school is always helpful, and any job experience you can walk away with is always a plus. Even if your job isn't directly related to the career you want, leadership, management, problem-solving, and customer service skills are always assets. Plus, it helps you avoid a gap in your resume, and you can get more employer recommendations. As to where you work, it doesn't matter as much as you think. In fact, variable work experience will benefit both you and your resume. College is a time to figure out what you want to do, so having that variable experience is a good thing.
Develop your resume
I've already mentioned your resume a few times, but I'll reiterate it here: Now's the time to build that resume up. And I don't mean a "get a part-time job" resume, I mean an "enter a career" resume. Many Centennial College programs will include instruction on making a good resume, but you can also learn about it at our Career Services, and get your resume critiqued. As for what to fill it with, that's what joining clubs, interning, and working part time are for.
By Anthony Geremia