What Makes College Special?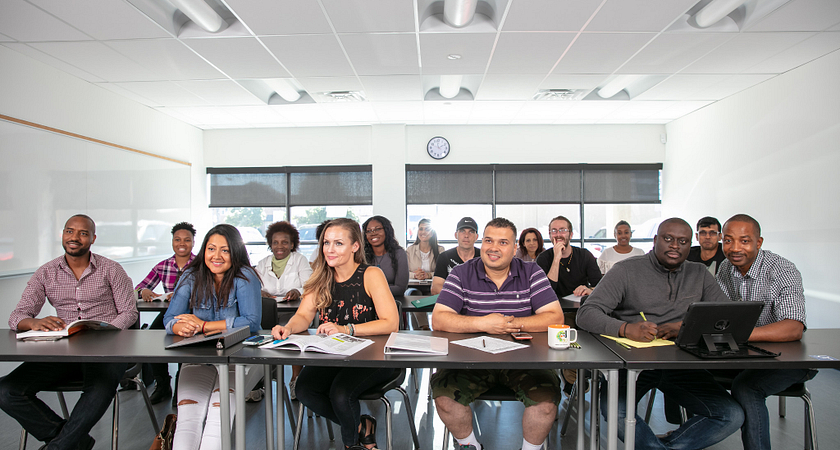 Big City Odyssey, CBC, and Maclean's have all written about the misconceptions about college, and what it offers that university doesn't. According to the CBC, it's more and more common to see university graduates move on to college once they graduate, which speaks to how they find themselves needing college experience to enter the workforce. In Canada, we have some of the highest quality and most comprehensive post-secondary education in the world. Our colleges rate highly internationally, just as our universities do. Some students accept the belief that university is somehow better and outright ignore college education.
Maclean's magazine tells stories about students who applied to university straight out of high school with no discussion, but who enrolled in college after their university education didn't equip them for the career they wanted, or after dropping out of university when what they were doing didn't appeal to them. The same article talks about employers longing for more skilled workers to replace retiring baby boomers and finding a general skills gap, something that colleges aim to fix. Indeed, according to Maclean's, the U.S. Department of Education estimates that 60 percent of all new jobs created over the next two decades will require skills that only 20 percent of the current workforce possess.
If you don't have the job skills, your knowledge may go to waste. Instead, you need to pick the education that fits you. Here's why a college education could suit you better:
1. Hands-on Learning
University will teach you the theory, while college classes will train you to do the career. The lecture hall can be a good place to absorb some theory, but if you want real skills, you need to get on your feet and start doing. So, instead of only reading and memorizing from books, you're figuring out how to actually apply what you know.
2. Small classes
Many college classes typically have about 30-40 people in them, instead of the hundreds of students who can jam university lecture halls. This is something you want because it'll give you a chance to get to know your teachers and your fellow classmates, making it easier to get help with assignments, and also to make friends. Smaller class size also means that professors have more time to help you with your assignments and general success, and will know your name.
3. A smaller price tag
While it does vary based on program, generally speaking, college tuition tends to be less on average than university. Your mileage may vary, though.
4. A way to a career
What you're learning in college is geared toward getting a career going. Learning for learning's sake is great, but at the end of the day, you've got to get paid.
By Anthony Geremia