7 ways to make the most of the Athletics and Recreation Centres at Centennial College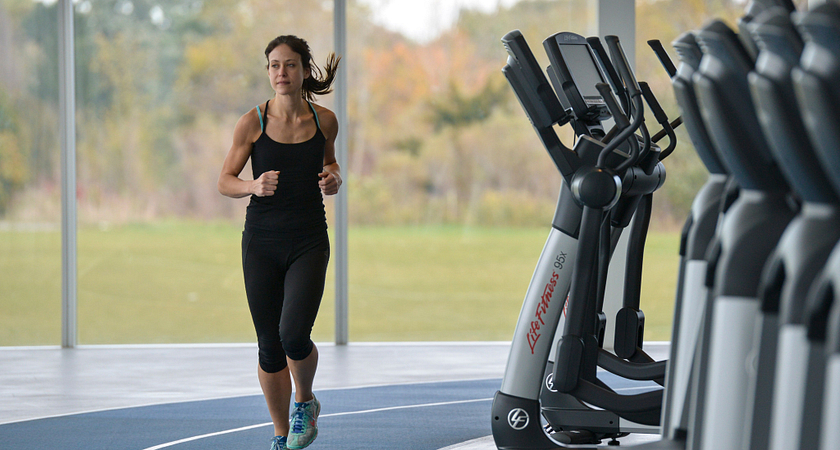 As a student of Centennial College, you have access to the Athletics and Recreation Centres and all it has to offer but are you taking full advantage of the fantastic facilities? The Athletics and Recreation department serves students with the intention to offer a positive recreational experience.
1. Use the Workout Facilities
The main way to make the most of the Athletics and Recreation Centres is to use the fitness Centres. Centennial gives students access to all 4 fitness centres located on each of the 4 campuses with the use of a valid student ID card. Each location offers a unique setting with equipment for a full workout. Did you know that you can even play ping pong in your free time at the gym?
2. Personal Training
Another way to enjoy your workout is to get personal training sessions on campus. Through the online portal, you can book a personal training session at the AWC to maximize your workout. Visit the AWC or look online to schedule your next session.
3. Join a Sports team
Centennial College has a host of sports teams for you to keep the love of the game alive. As part of a Centennial sports team, you will get the opportunity to participate in competitions and tournaments.
Choose from Varsity or intramural. Centennial offers varsity basketball, soccer, volleyball, badminton, cross country and baseball. If you believe you have what it takes and can keep a great GPA throughout the year, then you just have to try out. A more casual way to enjoy being part of a team is intramurals.
4. Participate in Open recreation
If you don't have the time to commit to a team and want to drop in and play a sport with friends, throughout the week various sports will be set up to allow you to participate in a wide range of sports and activities. Visit the AWC or look online for schedules each semester.
5. Take a Fitness Class
At Centennial, many fitness classes are offered to members. These classes may include but are not limited to: Spinning, Zumba, Yoga, Bootcamps, Pilates, etc. Each class lasts 45 mins and are offered at various times. Visit your campus or look online for schedules each semester.
6. Join in on Field Trips
The Athletics and Recreation Department offers many activities to students, one of which is field trips. Students are able to buy tickets on a first-come-first-served basis. These trips allow participants to meet new students while enjoying some recreational activities such as laser tag, snowboarding, snow tubing, trampoline park, etc. Keep an eye out for posters around the campuses about the next trip.
7. Consider working for the fitness centre
The Athletics and Recreation Department can also offer you a part-time job as part of the work-study program at the college. The Centennial College Work-Study Program provides on-campus, part-time employment for students in need of additional financial assistance. Either visit one of the campuses and ask about jobs each semester or visit myCentennial under the News and Events section to find out how you can become a Colts staff.
Written by: Savanah Salazaar