6 Ways to spend your winter break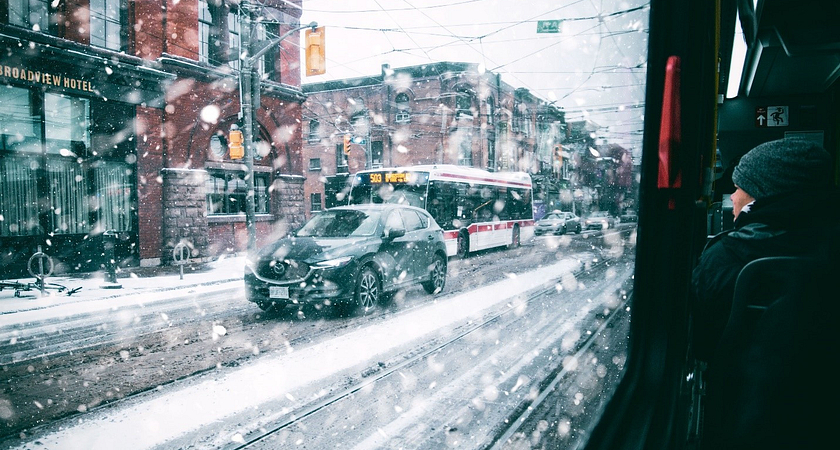 School's almost done for the winter, and I'm sure we're all looking forward to some much-needed time off. With the semester over, maybe you're planning on spending time with friends and family or spending time relaxing.
Have you thought about what you're going to be doing during your break? 
After getting some much-needed rest, it's time to get out and enjoy all that this time of year has to offer. No matter what you celebrate, there are many ways to enjoy the city and the season. Here are a few ways to make the most of your winter break.
1. Go out for a nice meal
Experience the city by going out to a new restaurant. There are hundreds of restaurants in Toronto that offer either a Christmas-themed meal or a delicious year-round special. If you're looking for somewhere new to try, go over to BlogTO and see their numerous rankings of restaurants, cafes and bar patios in Toronto.
2. Go skiing
A great way to make the most of the snow is to go skiing. From downhill skiing to cross-country skiing, there is a variety of places to go to. Click here for a list of skiing hills and clubs that are open throughout Ontario. Two well-known mountains are Blue Mountain Ski resort and Mount St. Louis Moonstone. They feature multiple hills and ski lifts to keep you busy all day. If you're looking for a cross-country skiing course, here is a list of all the courses in Ontario.
3. Go see a play
Another way to enjoy your winter break is to go see a play or a movie. There's plenty of holiday-themed entertainment that comes out this time of year. From classics to more modern stories, there are a variety of plays, musicals and movies to see in Toronto. For holiday-themed theatre, here is a list of this year's selection.
4. Christmas market
Some people have a yearly tradition of going to a Christmas market during the holidays. Whether you have been to one already, or want to experience it for the first time, there are many markets in Toronto to visit. The more-known ones include the Kensington Market Winter Solstice Festival and the Distillery District Christmas market. The Solstice festival celebrates the return to warmth and light in Kensington Market. The festival includes many vendors and an array of musical accompaniment. The Distillery District Christmas market is known as the Toronto Christmas market and is a historic space to spend a day. There are local craftspeople, musicians and artisanal food-makers along with Christmas decorations around the district.
5. Wonderland
This year, Canada's Wonderland will be hosting a WinterFest that will take place from November 22 – December 31, 2019. The amusement park will be transformed into a Winter Wonderland full of holiday cheer. There will be lights and décor, world-class live entertainment, savoury treats and fanciful experiences.
6. Preparing for the new semester
Start your holiday off right by throwing away stuff and decluttering your space. Go through all of your school papers, clothes and belongings, and clear space before returning for a new semester. Of course, don't throw away all your school papers, but keep the essential papers for the future, and recycle the rest.
Resources