5 ways to give back during the holidays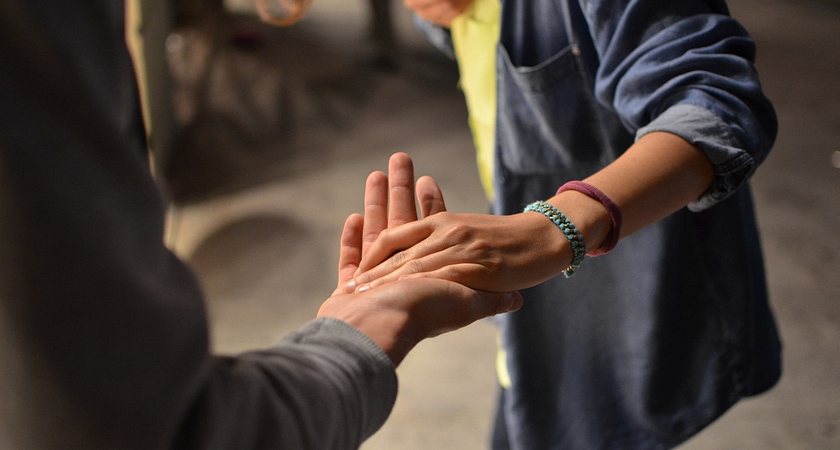 The holiday season is known for its cheer and spirit, but unfortunately, not everyone gets to enjoy the season because of their circumstances. Luckily, plenty of giving people try to help those who are less fortunate during this special time of year. The good news is that if you want to give back to others this holiday season, there's a lot you can do. Here are a few ways you can help spread the holiday cheer this year.
Help out at a soup kitchen
There are many soup kitchens and shelters that offer a special holiday meal to those in need. Hundreds of people benefit from this, and there is always a need for more volunteers to wash dishes, serve food and welcome people in from the cold.
Buying someone a meal
You can give back by buying someone a meal. It can be a friend or a stranger in need, but either way, it is always nice to help someone out and show that they are appreciated.
Donate
Whether it be clothes, money or food, a donation can help many people over time. Places like Value Village and United Way are great places to donate to in order to help the less fortunate. There are also non-perishable food drives that happen around the city all year round through grocery stores and neighborhood drives.
Another way to help out is to donate your know-how. Some public libraries and schools offer services to the community. You can help with resume review, job training and teaching various skills.
Give a gift and express gratitude
If you are able to spare a few dollars, a great way to give back is to give a gift to someone less fortunate then you. There are many organizations that help make this possible for underprivileged children, such as the police force, Make-A-Wish foundation, Salvation Army and United Way among others.
Giving a gift to a friend is also a great way to give back to others in your life and express what they mean to you.
Volunteer at a non-profit
Volunteering anywhere can be of great help to those in need. There are churches, homeless shelters, places like Meals on Wheels or the Daily Bread food bank. Volunteering also benefits yourself, as you get a sense of accomplishment and get to see those you are helping. Some other ways to volunteer include:
Building homes with Habitat for Humanity
Hosting or participating in a toy or food drive
Adopting a family for the holiday
Help out at an animal shelter
Taking part in delivering care packages to the homeless
Resources
https://www.realsimple.com/magazine-more/inside-magazine/your-words/words-more-ways-holidays
http://mentalfloss.com/article/88663/15-ways-give-back-holiday-season
https://www.feedingamerica.org/hunger-blog/seven-ways-to-give-back
https://www.thegoodtrade.com/features/how-to-give-back-during-holidays
If you're interested, here's a link to further volunteer opportunities in Toronto.
Written by: Savanah Salazaar