5 things to do during your summer semester to still have fun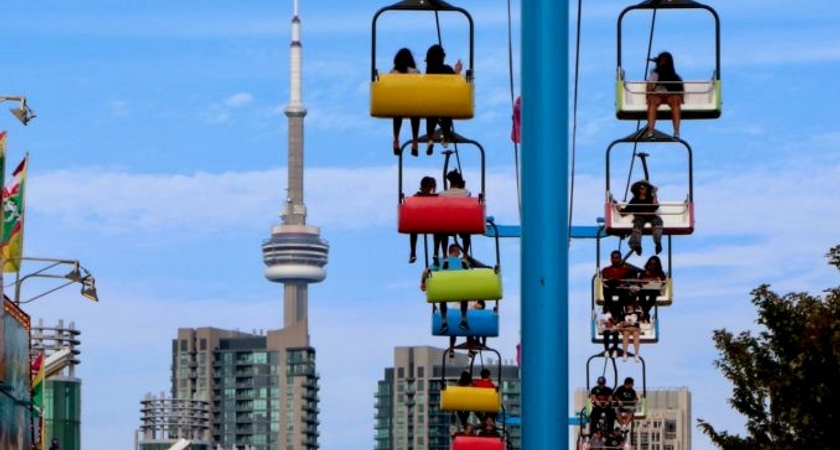 May 6 marked the beginning of most summer semester classes at Centennial College, giving you a summer filled with plenty of learning and warm weather. Now I know that school is important, but summer is a time to get out and enjoy all that this time of year has to offer. Here are a few ways to make your semester a little more exciting.
1. Explore the city
The number one way to enjoy your summer is to explore Toronto and all it has to offer. Take advantage of the city because, whether you are new to the city or a lifelong resident, there is always something new to discover in Toronto especially during the summer. Take the time to go downtown, find local festivals and celebrations, beaches and farmers markets. There are also many tourist attractions to go visit:
2. CCSAI trips and events
If you're looking for something easier to access while you're still in classes, consider participating in CCSAI trips and events. The Centennial College Student Association (CCSAI) holds various activities, trips and events throughout the semester to keep you entertained.
Feel like going on a day trip in Toronto and getting away from campus? Why not enjoy a day at Canada's Wonderland with CCSAI. Going to Wonderland is part of many family's annual traditions. The amusement park features 200 attractions, 69 rides and a 20-acre waterpark. It also is home to the most exhilarating collection of rides and roller coasters in Canada.
3. Try new foods
Embrace your inner foodie and try new foods and restaurants around the city this summer. There are hundreds of restaurants and food events happening in Toronto at this time of year. Go out and try that restaurant that you keep saying you'll go to. Make sure to try all those weirdly great treats at festivals and fairs such as the Canadian National Exhibition (CNE). Because it's summer you can go to all those patio restaurants and enjoy that ice cream after your meal. If you're looking for somewhere new to try, go over to BlogTO and see their numerous rankings of restaurants, cafes and bar patios in Toronto.
4. Get outside and do weekend activities
When you're not in a class, make an effort to get outside and enjoy the weather and the sun. Whether that means going for a walk, a bike ride, or doing weekend activities, there's something for everyone.
One weekend activity not to miss is the CNE. Going to the CNE is a Toronto tradition to cap off the summer. The annual fair is packed with midway rides, lives music, shopping, shows and over-the-top culinary concoctions among many more festivities. As a fun activity for everyone, you won't want to miss out on this extravagant affair.
5. Just enjoy the weather
There's far more than this going on in Toronto this summer. The most important thing is that you get out there and enjoy the weather while you can. Between food, events, activities and day trips, there is infinite possibilities of things to do in the city so be sure to get out there and see what Centennial and Toronto has to offer.
Written by: Savanah Salazaar