Here's five things one student loved about our Food Science Technology Program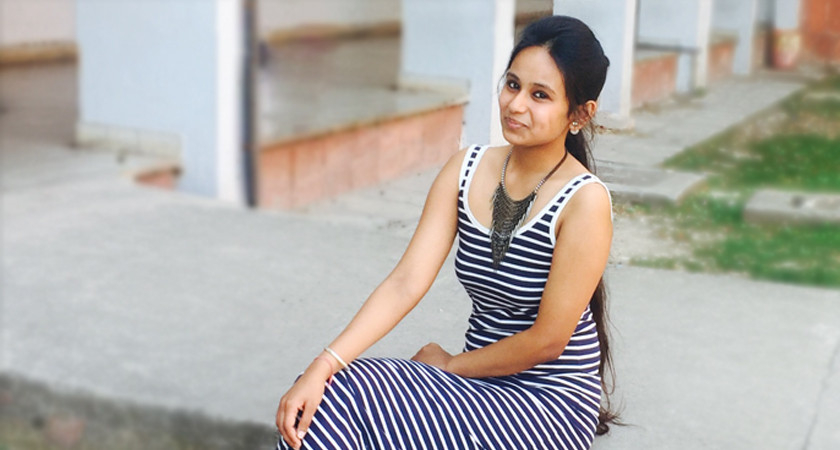 Chandrika Garg is an international student from India, who started her career by completing a Bachelors of Engineering in Food Technology. She decided to pursue further education out of a specific desire to learn more about food science, since it was a part of her family's legacy, and would come to Centennial College to take our Post Graduate Diploma in Food Science Technology. What she has to say about her program is what many students say about their Centennial College experience.
It connected her to the career she really wanted.
"I grew up in an environment where I would literally breathe food processing, food safety, and new trends in the field," Chandrika says. "My father has been working with Nestle India for more than 35 years now, and he is very passionate about his career field. Growing up seeing his zeal made me choose this field as my career. I was always very obvious about my goals."
"I was always fond of this career path, so I wanted to widen my horizons by learning the subject at the international level," she adds
She gained lots of practical experience
"I would say it is a world-class course," Chandrika says about Centennial's program. "I love the fact that it is a hybrid program, with theoretical as well as practical knowledge. I liked how students are given new challenges every week and are made to realize their own potential by performing challenging tasks."
"The various challenging tasks in the lab sessions have helped me hone my skills and upgrade my knowledge," she adds. "The opportunity to carry out an industrial project for Bento Sushi has helped me learn so much about microbiology, and it has also given me confidence and lessons that I will always remember whenever I am in any microbiology lab. The assignments and projects that made us think and apply reason, logic and knowledge in completing our tasks have helped me unleash a new character that was hidden in me." 
It gave her the right kind of challenge
"The Food Science Technology program at Centennial College is very well-framed so that people from different academic backgrounds can easily understand the program," Chandrika says. "Every subject starts with the basics and gradually takes the students to the pro level."
"The only real challenges in the program were assignments and projects because most of them are based on how creative, imaginative and coherent a person can be," she says. "However, gradually, these challenges reveal their magical aspect of familiarizing the students with the food science so well that in the next semester, the students are ready to take on the challenges and use them to sharpen their knowledge."
Her profs kept the program up to date
"The one most crucial factor that makes this program so successful and intriguing is the faculty of Centennial College," Chandrika says. "They are always willing to go the extra mile for their students. The professors are so diligent and steadfast towards their profession that they are always ready with the new updates in the field, and they make sure that their students also know the same."
"The program syllabus is revised according to the latest trends in the food science field," she says. "The students are made to work on the most recent research in the field."
She gained valuable lifelong connections
"Apart from the knowledge and the practical skills, my connection with the professors is what I will cherish," Chandrika says. "I wish to remain in contact with them forever. Networking is the most important thing to build a career and the best way to start it is by having a good bond with your professors."
In the end, Chandrika's happy with her experience and wants others to follow
 "I would like to tell the current students to learn as much as you can while you are at college," Chandrika says. "Always keep two things in mind: Learn and Network, and you will love where you are and where you will be after your graduation."
"Centennial College is diverse, empowering, rewarding, fulfilling, amazing, enlightening, and life-changing," she concludes. "Make the right decision and be a part of the huge alumni of Centennial College."
Written By: Anthony Geremia