How to future-proof your career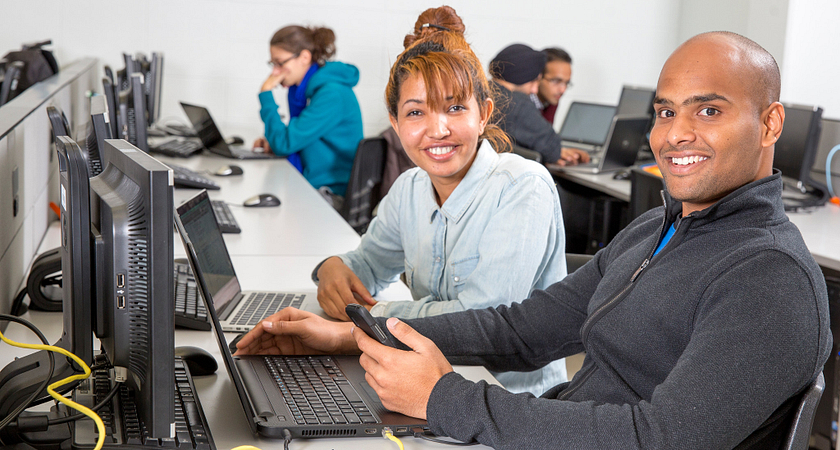 It can be tough to find the right career. You want something you're good at and enjoy, but you also want something that's future-proof, where you can find jobs in it now, and find more jobs in it in the future. It can be extra tough if you're already working, have family responsibilities, or don't have a lot of free time to get the education you need to get the career you want.
Well, when it comes to a career that's future-proof, have a good look around you. Every business and person is a consumer of technology. Information technology's the wave of the future, and getting a job in it is a way to get a stable career in a field that's growing.
As for how to get that career when your time's limited, Centennial College's Information and Communication Technology (ICT) Part-time Programs and Courses offer you a simpler way in, thanks to the way they mix practical training with a schedule that lets you keep living your life. Whether it's a full program or a single course, you can find something you're interested in here. Here's more about why you want into IT, and why these programs and courses are the best way in.
Why do you want a job in IT?
Put simply, it's a career that everyone needs, and one that's going to expand as time goes on. Around the world, the IT industry is growing, but in Canada, home to a vibrant and diverse IT sector, it's really growing. According to Randstad, it's because Canada is a leader in new technology like AI and Cloud Services, and as a result, it's the fastest-growing industry in the country, and the fastest-growing tech job market in the world, more than even Silicon Valley. In other words, there are jobs here now, and there's going to be jobs here in the future.
What do modern IT careers look like?
 If you want to work on the cutting edge, then modern IT careers include working with the Internet of Things (IoT), autonomous vehicles, Artificial Intelligence and robotics. Outside of those, almost every business, big and small, has IT roles that need to be filled, meaning most industries will have a position for you. And let's not forget about cybersecurity, another growing industry. As IT becomes present in every business, so does the possibility of cybercrime, and the need for professionals who can fight it. 
Why should I take these programs and courses?
Because they give you the education you need in a way that's convenient for you. These programs and courses are part-time, which means you can still take them if you're working, or have family or life responsibilities. They may be part-time, but they still offer hands-on, practical IT skills, taught in a modern lab by industry-experienced professionals using real-world examples.
What makes these IT programs/courses special?
These courses are focused specifically on jobs demanded by the industry, meaning you gain the skills that employers want. Because it's so important that technology experience is up to date, all of our courses are regularly updated to reflect industry methods and technologies. When you're finished a program, you'll even have the training and know-how you need to write industry certification exams, if your career of choice needs it. Bottom line: Your career options will grow.
Centennial College has one of the largest IT departments in Canada, and its programs are award-winning. By taking these part-time courses, you get that education in a way that doesn't put your life on hold and puts you on track for a future-proof career. And that's why you want in.